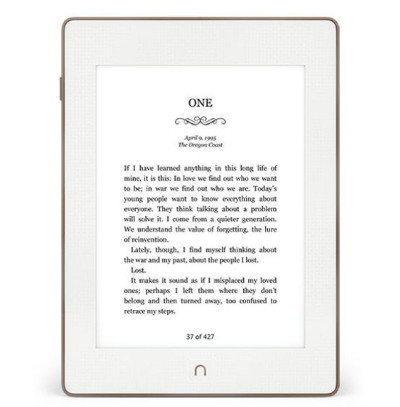 Lots and lots of customers and potential customers have completely given up on the Nook brand as whole, but is Barnes and Noble ever going to give up on Nook?
Honestly, at this point, I would've thought that B&N would've closed the doors on their Nook business by now.
To me it's totally surprising that Nook still exists in mid-2016; a few years ago it looked like they'd never keep Nook around this long.
For awhile they were going split Nook off into a separate business because it keeps dragging down the rest of B&N's business.
The Nook brand just continues to lose money for B&N every year; at some point you'd think they would have to cut the cord.
B&N has successfully turned away most would-be Nook customers over the past few years. The final straw was when they stopped allowing customers to download their own purchased ebooks to anything but a Nook device or Nook app. Few people trust B&N after that.
Nook-related articles on this website get so little attention anymore that they aren't even worth the time to write (like this one). It's amazing just how far the Nook has fallen since the original Nook Touch. Nobody cares about Nooks anymore, and that is entirely B&N's fault. At this point they might as well just throw in the towel.