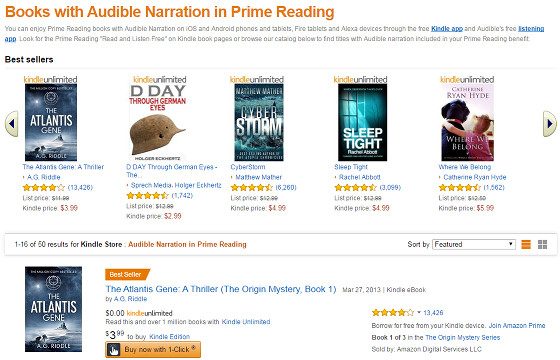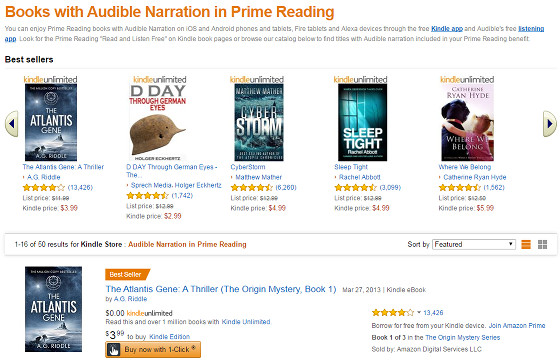 When Amazon first launched Prime Reading back in October for Prime members it did not include access to any audiobooks, but now that has changed.
Amazon recently added a few dozen books with Audible narration to the Prime Reading catalog.
Here's the list of audiobooks in Prime Reading.
Anyone with Amazon Prime can get access to those audiobooks and their ebook counterparts for free.
You can download and listen to the audiobooks using the Kindle apps for iOS and Android, as well as Fire tablets and Alexa devices. You can use the Audible apps as well.
The Kindle ebook and Audible audiobook will keep in sync so that you can switch back and forth between reading and listening to the same title—aka Whispersync for Voice.
Speaking of which, Amazon still hasn't updated their free Whispersync for Voice offering for December so at least they've got something new to offer in that regard.