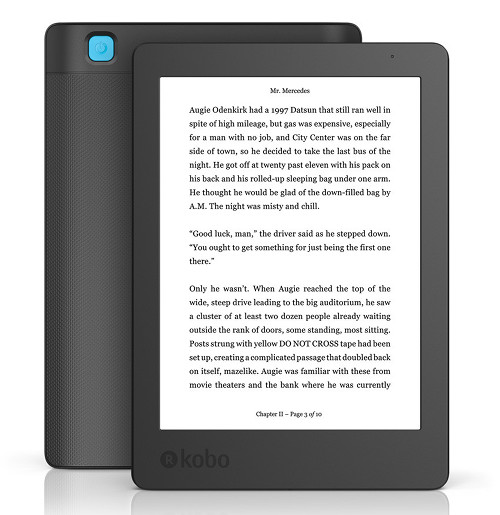 Kobo has started rolling out a new software update for the Kobo Aura One and the Kobo Aura Edition 2.
The new software version is 4.2.8110. It's the second update issued since the new Kobo ereaders were released.
The update includes a number of changes.
Kobo has reportedly improved the auto brightness feature to be less touchy.
A wishlist feature was added to the store.
They've worked on fixing the battery drain issue that still persists for some folks, mostly due to the sleep cover interacting with the screen instead of turning the device off, I think.
They also added a new option to "repair" under Settings > Device information to fix missing books and Kobo account issues, and they made some improvements to the OverDrive integration.
For more information and to download the update file check this thread at Mobileread.