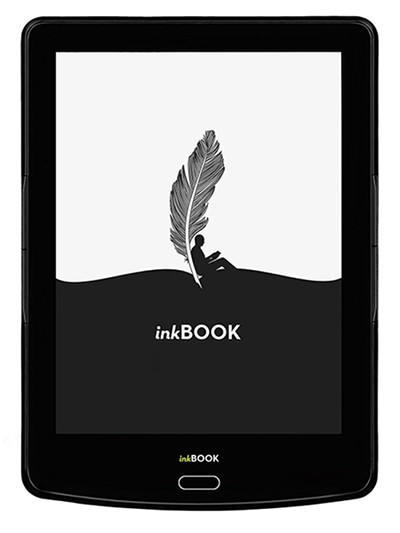 The folks from Arta Tech released two new 6-inch ebook readers last month, the InkBook Prime and the InkBook Classic 2, and both are now available from Amazon.
The InkBook Classic 2 became available a few weeks ago for $89, and now they've got the InkBook Prime available for $139 with free shipping.
It's not in stock until next week but orders can be placed now.
The InkBook Prime has a couple of new interesting features going for it.
On the surface the InkBook Prime looks like an attempt at a premium ereader, but they forgot to include a high-resolution screen—it still uses a 212 ppi E Ink Carta display like the much-cheaper InkBook Obsidian.
The screen has one difference in that it uses new "Rapid Refresh" technology. They neglect to go into any detail about it so I guess we'll have to wait and see how it compares to existing products.
Another surprise in the specs is the fact that they list a quad-core Cortex A9 processor that goes up to 1.6 GHz, which would make it the first E Ink ereader to get a processor upgrade in several years.
RAM is 512MB. It comes with 8GB of internal storage space and it supports microSD cards up to 32GB.
Other features include the addition of Bluetooth, it has Wi-Fi, a frontlight, and a capacitive touchscreen, with page buttons on each side of the screen.
Like the other InkBook models it runs open Android 4.2.2 so there's no change there. It comes with the Midiapolis app store, not Google Play.
It supports the usual list of formats, like ePub and PDF, plus many others via Android apps.
Another interesting detail, the description says that the touchscreen can be turned off to avoid accidental presses—that would be a first for an ereader.