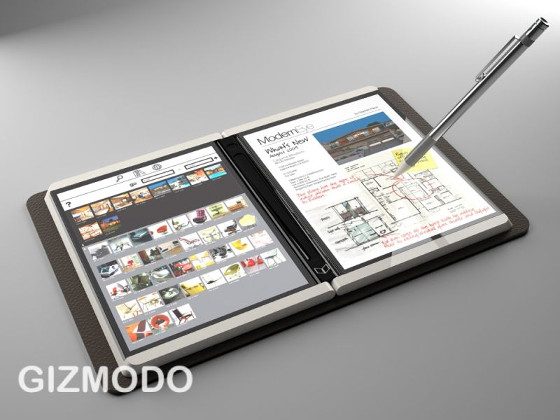 Now that Microsoft has just opened the doors on their very own ebook store, it makes you wonder if they have any future plans of releasing a dedicated ebook reader to compete with the Amazon Kindle.
Microsoft is about the only company outside of Apple that could legitimately put a dent in the ebook market that's been dominated by Amazon for several years.
Apple seemingly has no interest whatsoever in releasing a dedicated ebook reader or they would have done so by now.
Microsoft might see an opportunity there.
After all, limiting their ebook store to Windows 10 PCs and mobile devices as they appear to be doing isn't going to take them very far.
If Microsoft wants to get serious about selling ebooks then they're going to need to provide more reading options for customers. A Microsoft version of the Kindle, perhaps…
The idea of a Microsoft ereader and notebook isn't unprecedented. Back in 2009 Microsoft had a prototype of a dual-screen notepad and portable reading device called the Courier that got a lot of people excited.
But the Courier was nixed before it ever got released. Now would be a good time for Microsoft to revisit that concept, and perhaps use E Ink screens instead of LCD. Make it about reading and note-taking, with advanced PDF support and annotation syncing and export.
A Microsoft-branded ereader and notepad could be a game-changer.