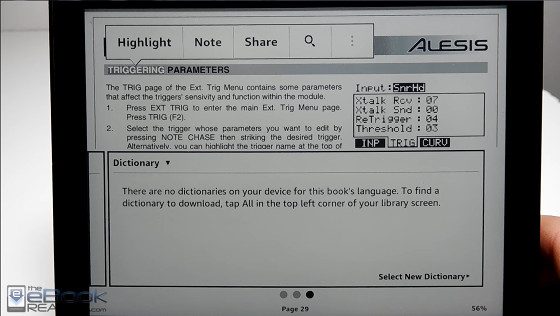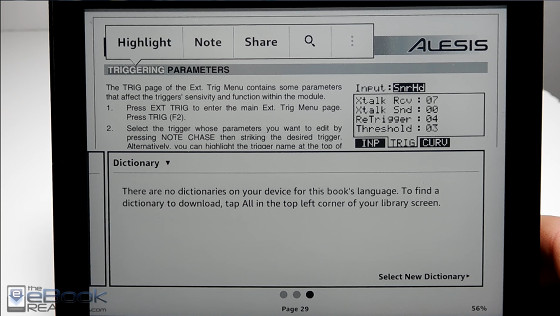 There's an article on this website that lists the best ereaders for reading PDFs but it hasn't been updated in several years so I figured it was time to post an updated list of the best PDF ereaders for 2017.
Not a lot has changed over the years in terms of E Ink devices and PDFs. Sony released a dedicated PDF reader with a 13.3-inch E Ink screen a few years back, but it has since been discontinued and now sells for ridiculous prices online.
Onyx has taken Sony's place with the release of the 13.3-inch Onyx Boox Max last year.
There's also a 13.3-inch E Ink reader from Netronix that has yet to prove itself a worthy alternative.
Looking ahead in 2017, there are a couple of potential large-screen E Ink ereaders that could get released later in 2017.
A few 10.3-inch E Ink prototypes have been spotted, like the reMarkable E Ink tablet and the Boyue T103.
As far as small ereaders go, there aren't any go-to options for PDFs. This is partially because 6-inch screens are just too small for PDFs in general. Plus companies like Amazon and Kobo make money from selling ebooks, not PDFs, so there's not a lot of incentive for them to spend time and money developing PDF-related features.
Most 6-inch ereaders aren't even worth getting for PDF reading. Nooks and Kobos in particular are poor PDF ereaders, even the 7.8-inch Kobo Aura One isn't worth considering for PDFs.
Kindles are surprisingly one of the better options for a 6-inch PDF reader. The software has a good amount of features and switching to landscape mode works quite well.
See my Kindle Paperwhite PDF review for a closer look.
You can also use a program like K2pdfopt to convert PDFs for better readability on smaller screens like ereaders and phones.
Best PDF eReaders
Many people still prefer to use tablets for PDFs, and you can find a nice tablet for cheap these days, half the price of a large E Ink ereader. But for those that would rather read on E Ink there are a few options.
Onyx Boox Max – With the large 13.3-inch E Ink screen, stylus support for writing notes on the screen, and advanced PDF software the Onyx Boox Max is a top choice.
Onyx Boox N96 – There are three versions of the N96 and all feature the same 9.7-inch E Ink screen. The overall features and software is comparable to the larger Max, but the N96 is a lot cheaper than the Max and it still offers a large screen suitable for PDFs.
Kindle Paperwhite – On the budget end of the spectrum, the Kindle Paperwhite is surprisingly a decent PDF ereader. No 6-inch screen is going to be ideal, but in landscape mode with the 300 ppi screen and frontlight and contrast darken feature it can work pretty well. I actually use the Kindle Paperwhite 3 to read PDFs all the time and it works better than you'd expect.