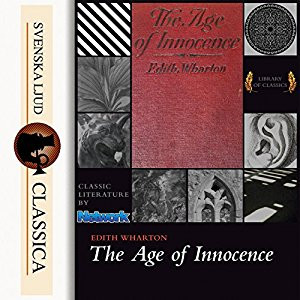 Amazon and Audible have updated their free classic ebook and audiobook offering now that April has arrived.
This month's free audiobook and ebook combination is The Age of Innocence by Edith Wharton.
Like usual, just make sure to check the box below the buy button at Amazon when getting the free Kindle ebook to automatically have the audiobook added to your Audible account for free.
If you already own the ebook then here's the page for the audiobook, or you can use Amazon's Matchmaker tool to find audio companions for ebooks that you've already purchased.
The audiobook version of The Age of Innocence is narrated by Elizabeth Klett and it has a runtime of 9 hours and 52 minutes.
Amazon and Audible having been giving away a free audiobook each month along with a free classic Kindle ebook to help promote their Whispersync for Voice feature that syncs Kindle ebooks and Audible audiobooks together so that you can easily switch back and forth between listening and reading.
You don't need to own a Kindle to get the free audiobook. You just need an app, either a Kindle app or an Audible app to listen to the audiobook. Here's more information about how to use Amazon's Whispersync for Voice and immersion reading features.
Here's more about this month's free audiobook:
Edith Wharton became the first woman to win the Pulitzer Prize for fiction with this 1920 novel about Old New York society. Newland Archer is wealthy, well-bred, and engaged to the beautiful May Welland. But he finds himself drawn to May's cousin Ellen Olenska, who has been living in Europe and who has returned following a scandalous separation from her husband.