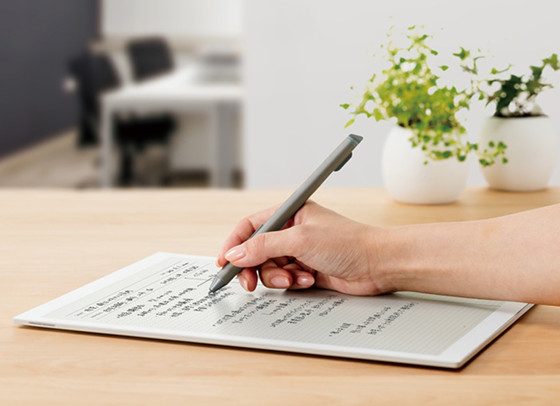 Koji Seto has uploaded another in-depth video review showing the new 13.3-inch Sony DPT-RP1 PDF reader in action.
Last week's video review compared the new version with the 1st gen model and gave a general overview of the updated features.
This week's video goes more in-depth, showing how to load files onto the device and how the NFC features work.
Toward the end of the video (18:00) the two-page view is shown where you can have two documents open at once side-by-side and use each independently. For example, you can have a page of handwritten notes open on one side and a PDF on the other. It looks like a really handy feature.
Once again the video is in Japanese but even if you don't understand the language it's pretty easy to follow along.
The DPT-RP1 must be pretty popular in Japan because the first video already has nearly 300,000 views and it was just uploaded four days ago.
The Sony DPT-RP1 is already on backorder from the Sony Japan website, but the US version is still up for pre-order from Amazon and B&H for $699.
See some of these earlier posts on the Sony DPT-RP1 for more information about it.
Sony DPT-RP1 Review Part 2