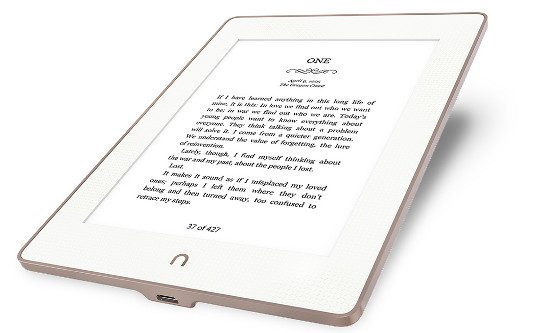 There's been some speculation about Amazon releasing a new Kindle this fall for the Kindle's 10th anniversary, but will Barnes and Noble be releasing a new Nook this year?
You never really know what B&N is going to do when it comes to their Nook business. It seems like they're just as likely to give up on Nook as they are to continue making new Nooks.
But one thing we do know is B&N has a history of releasing a new Nook every two years.
The last model, the Nook Glowlight Plus, was released in October 2015.
The model before that, the Nook Glowlight, was released at the end of October 2013, and the original Nook Touch was released in 2011.
With the Glowlight Plus hitting its two-year birthday in less than two months, you have to wonder if B&N has a new Nook in the works.
Not many people were expecting the waterproof 300 ppi Glowlight Plus when it was released, so it's entirely possible that B&N could surprise us again.
What if B&N releases a 7.8-inch Nook similar to the Kobo Aura One?
If Amazon makes the mistake of releasing another 6-inch Kindle with the same screen and features as current Kindles, that could be an advantage for B&N. It would probably be too little too late for most would-be customers, but there's not really much B&N could do with another 6-inch Nook to differentiate it from the Glowlight Plus.
How many people would be willing to give Barnes and Noble another chance if they somehow released a new unique and cutting-edge Nook?