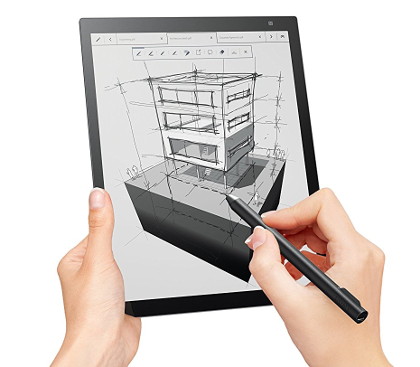 Last week Digitimes posted an article about a new startup called Linfiny, a joint venture backed by E Ink and Sony. The article is hidden behind an annoying paywall but you can find it if you run a search for "Linfiny Digitimes".
Basically the article states that Linfiny, which was first started in April 2017, is getting set to start operations later this year.
The company will focus primarily on developing new E Ink notebooks.
Here's a quote from the article:
The e-notebook products being developed by Linfiny will come with pen-writing functionality and will target professional and educational markets…

Linfiny will also look for replacement markets for its e-notebook products in the technology, legal, financial and medical care sectors where demand for electronic documents and digital search is strong.
The article also goes on to say that vendors of E Ink products in China, Europe, Japan, and the US will start making new e-notebook devices available later in 2017.
Considering there are practically no E Ink vendors in the US outside of Amazon with the Kindle and Sony with their own DPT-RP1, that statement seems rather illogical. But that are other international vendors that ship to the US, like with the new reMarkable tablet that is getting released later this month.
The concept of developing new e-notebooks that will directly compete with the Sony DPT-RP1 also seems a bit odd. Sony just released the DPT-RP1 a couple months ago and the hardware is darn near perfect. What they need to do is focus on developing the software side of things instead of leaving it half-finished.
via: MobileRead