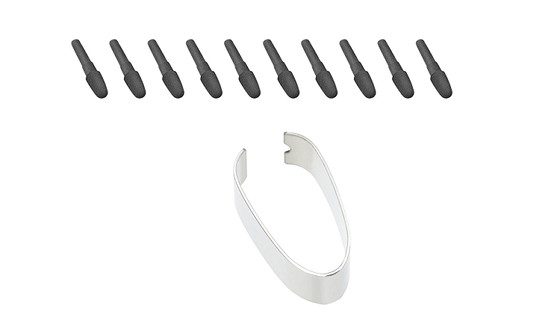 The Sony DPT-RP1 and Remarkable both have similar styluses with tips that wear out after a few weeks or so, depending on how much you use them.
This supposedly makes the writing experience feel more paper-like on both devices, but it's also a serious problem when there are no more stylus tips to buy, and the tips are so unique that they aren't interchangeable with other tips.
Both devices basically lock you in to buying replacement tips that they can charge pretty much whatever they want for and there's nothing you can do about it.
It's either buy new stylus tips all the time or don't use the stylus at all.
It's not a big deal if replacement tips are readily available and reasonably priced, but that's not the case at present for either device.
Sony can't keep up with demand. Stylus tips for the DPT-RP1 have been out of stock on Amazon the majority of the time since the device was released. It's been 3 full months and there's still nowhere to buy replacement felt tips. B&H currently has some Pom tips for a pen-like feel, but you couldn't get a hold of some felt tips if you wanted to right now.
There's also the fact that a pack of ten tips for the Sony costs $20. That seems a bit expensive considering you can buy a pack of 144 #2 pencils for about the same price.
The Remarkable's marker tips are more reasonably priced at $12 for 8 tips, and they're actually in stock and available to purchase right now, but shipping costs ruin everything.
Currently they're charging an insane $29 to ship a tiny little box of tips. There's a note that says more affordable shipping options are coming soon, but anything more than $4 is going to make them more expensive than replacement tips for the Sony.
Then what happens a few years from now when these devices get replaced with newer models? Are replacement tips even going to be available 3 to 5 years from now?
When you're paying $600-$700 for a digital notepad device you don't expect all the writing features to become completely useless because of a lack or replacement tips, but that's something that could likely happen. If not now, eventually…