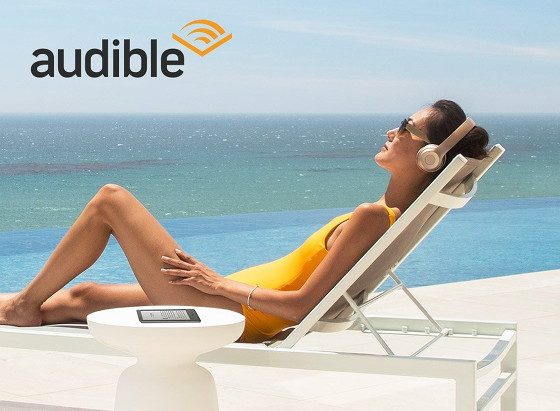 Amazon has started rolling out a software update for Kindles to add some new features.
Both the current entry-level Kindle (8th generation) and the 1st gen Kindle Oasis now support Audible audiobooks, just like the new Kindle Oasis 2.
You can listen to audiobooks using Bluetooth headphones or speakers (so it turns out the 1st gen Oasis does have Bluetooth even though they never mentioned that before).
You can easily switch back and forth between reading and listening, but Kindles don't support immersion reading so you can't read along while the audiobook is playing like on Fire tablets.
The 2nd gen Kindle Oasis already supports audiobooks but Amazon added a new feature to it as well with this update.
Now there's the option to temporarily disable the touchscreen while reading to avoid accidental presses. Then all you have to do is turn the Kindle Oasis off and back on again to re-enable the touchscreen.
The new software version is 5.9.2.0.1. All Kindles from the Paperwhite 2 and newer get the update, but the Paperwhites and the previous entry-level Kindle don't get audiobook support because they don't have Bluetooth. Sounds like it's about time for Amazon to come out with a new Bluetooth-equipped Paperwhite…
Like usual you can wait for the update to automatically download and install over Wi-Fi, or you can download the update now for your specific model from the Kindle software updates page and manually install it.