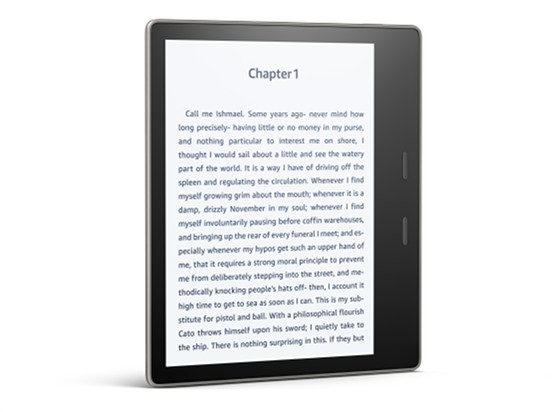 Earlier in the week Amazon released a software update for Kindles to add some new features.
The entry-level Kindle and 1st gen Kindle Oasis got audiobook support, and they added the option to temporarily disable the touchscreen to the new Kindle Oasis 2.
Oddly the feature isn't available on the 1st gen Oasis even though it has buttons as well, but maybe they'll add it later.
The option to disable the touchscreen is located on the settings menu list while reading.
Just tap the top of the screen to open the menu bar and then tap the icon with the three dots located in the upper right corner.
From there you can choose to disable the touchscreen.
Then to turn the touchscreen back on all you have to do is turn the Kindle off and back on again, or you can close and open the sleepcover if you've got one on.
It works with all forms of content, including sideloaded books, PDFs, comics, etc.
I like the option to disable the touchscreen, especially since three of the borders are only like a quarter of an inch wide on the Kindle Oasis. It eliminates accidental presses so if your thumb brushes the screen it doesn't activate highlights or the dictionary. The only problem is it's easy to forget that you have it turned off when you want to use one of the onscreen features.
I wonder if disabling the touchscreen has any effect on battery life? Perhaps having it turned off most of the time will help the battery last longer.