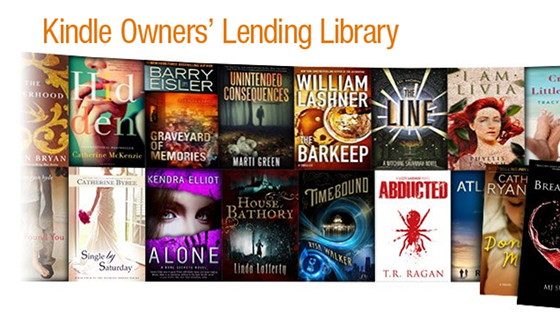 As I've posted about in the past, there are a number of Kindle-related benefits available for Amazon Prime members, like getting free ebooks with Prime Reading and Kindle First.
Some of the perks are easier to find and make use of than others, but one that isn't advertised much and can be hard to find if you don't know about it is the Kindle Owners' Lending Library.
If you're an Amazon Prime member and you own a Kindle ereader or Fire tablet, you can borrow one ebook for free each month.
You don't get to keep the ebook but you can read it for free and keep it for as long as you want.
The way it works is you have to return a borrowed book from the Kindle Owners' Lending Library before you can borrow another book, and you can borrow one ebook per calendar month.
There are a lot more books available through KOLL than through Prime Reading. It's basically the same selection of books available with Kindle Unlimited, Amazon's ebook subscription service.
Here's the list of books available from the Kindle Owners' Lending Library.
The odd thing is you can't borrow or read ebooks from KOLL using a web browser or Kindle reading app; you have to use a Kindle ereader, a Fire tablet or a Fire phone.
To find eligible titles on a Kindle, just open the Kindle store and then tap the menu button with three dots in the upper right corner and choose Kindle Owners' Lending Library from the list.
On Fire tablets all you have to do is open the Kindle books app and then open the menu from the upper left of the screen and scroll down to choose KOLL.
Currently there are over 1.7 million titles available so it should be pretty easy to find at least one good book to read each month.