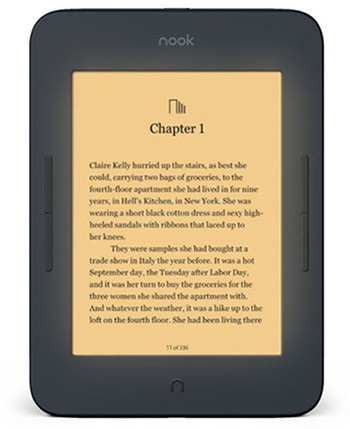 A number of folks have expressed disappointment with the new Nook Glowlight 3 because Barnes and Noble limited the available storage space for sideloaded content to less than 1 GB.
The Nook has 8 GB of storage total, with about 1.6 GB reserved for the operating system and 5.4 GB for Nook content.
After receiving some complaints, Barnes and Noble is now beta-testing a software update that makes it so there is no limit for sideloaded content.
This basically abandons the 1 GB of additional storage space but it makes the 5.4 GB available for both Nook and sideloaded content, a big improvement for some folks.
There's a post over at MobileRead with users testing the new software.
The latest beta firmware version is 48.3.20. There's a link for it at the top of page 8 if you want to try it out.
The Nook Glowlight's current software version is 47.2.113/4.8.2.8, although B&N just shows 4.8.2 on their webpage for Nook Glowlight 3 software updates.
History is repeating itself once again (this same thing happened with an earlier Nook) but it's good to see B&N is still listening to what customers want.