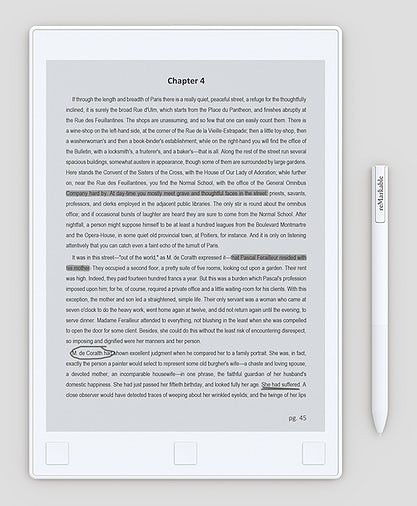 The Remarkable paper tablet has received its first major software update since being released in September, but unfortunately the update doesn't include any new reading features or reading enhancements.
The Remarkable has a 10.3-inch E Ink screen and it supports ePub and PDF formats, but it continues to remain more of a writing tablet than a reading device.
The new software version is 1.1. Here's the page with the release notes.
The update is expected to roll out over the next 10 days.
One of the main themes of the update is improving power management. They also added support for more Wi-Fi connections, and they made it so the writing tool remembers the last used writing tools. See the release notes for the full list of details.
The iOS, Android and desktop apps have been updated as well.
Hopefully the next update will expand on the reading aspects of the device. It's already very good for writing notes and drawing sketches but it's about as basic as it gets when it comes to reading features.