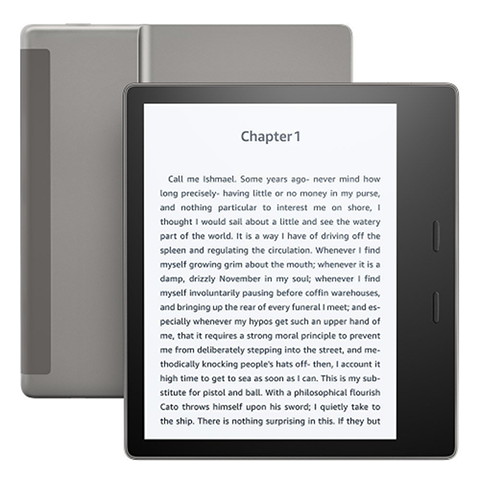 Yesterday Amazon unveiled a new gold Kindle Oasis as an alternative to the graphite gray version, and while looking at the pictures of the Kindle Oasis 2 at Amazon, I saw something I hadn't noticed before.
There's a dark strip on the back that goes along the side where you hold the Kindle Oasis, but the darker portion is only on the back of the version with cellular connectivity (previously referred to as the 3G model but the Oasis supports 4G LTE in some areas so now they just call it the version with free cellular connectivity).
Since it's not on the Wi-Fi version, the dark strip is presumably there for a purpose. One would assume it's there to improve the wireless signal, but what is it exactly?
The back and sides of the Kindle Oasis are one solid piece of aluminum, at least that's how it is on the Wi-Fi version.
For those with a cellular model, is the strip a separate piece of plastic? Is it completely flush with the aluminum? How does it feel?
It looks like there's a seam when you zoom in on the larger picture at Amazon. But of all the pictures of the Kindle Oasis 2 there's only one that shows it.
I've never noticed the cellular model looking different than the Wi-Fi model with any of the other Kindles, but then again the 2nd gen Oasis is the first with an all metal back.