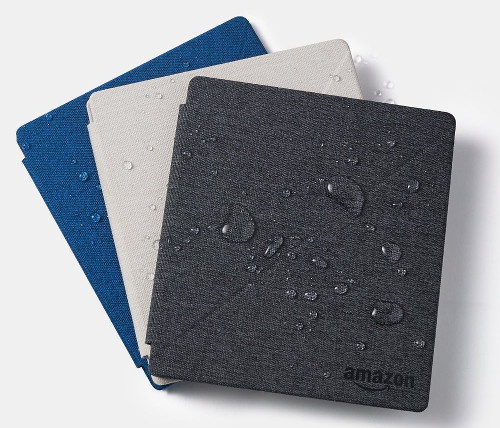 It looks like Amazon is finally getting set to re-release their official covers for the Kindle Oasis 2 in the next month or two.
I happened to stumbled across new listings at Amazon showing both the leather and fabric covers for sale. Currently the pages are placeholders that say "Staging Product – Not for Retail Sale".
But technically they are for sale because you can add them to your cart and proceed to checkout just fine.
However, it says that shipping is 1 to 2 months away.
That seems to be a pretty standard estimate that they use; I wouldn't be surprised to see them released sooner in a few weeks.
Shortly after the new Kindle Oasis came out, Amazon stopped selling their Amazon-brand covers after a bunch of negative reviews and customer complaints.
They've been unavailable for the past few months, other than used. Amazon started recommending CaseBot cases as an alternative a couple months ago.
But now it looks like the Amazon covers will be back again soon. Amazon is likely giving them new product pages since the originals are already flooded with hundreds of negative reviews.
The pictures of the covers in the new listings look the same as before. Perhaps they just switched to using stronger magnets since that seemed to be the biggest complaint.
The leather covers are priced at $59.99 and the fabric covers are $44.99. The same as before.