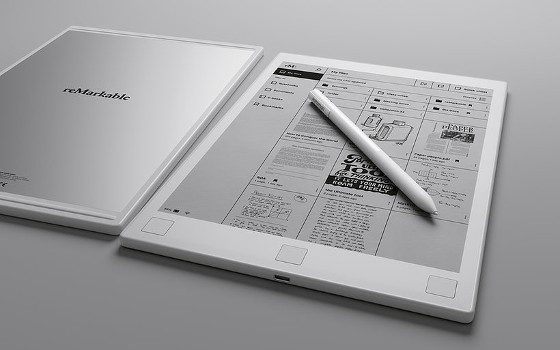 Yesterday I posted about the Onyx Boox Max Carta being marked down to the lowest price ever for a 13.3-inch E Ink ereader, and it turns out some other large-screen E Ink devices are on sale as well.
The 10.3-inch Remarkable paper tablet is currently marked down to $499 for a limited time from the Remarkable store, and the 13.3-inch Sony DPT-RP1 is currently priced at $675 at Amazon (sorry, it's already back to $699).
The Sony is only $25 off so it's hardly worth mentioning but that is the first time I've ever seen it discounted.
The Remarkable on the other hand normally sells for $599 so $100 off is pretty significant.
As mentioned in my Remarkable review, it's more of a note-taking and drawing device than an ereader, but it does support ePub and PDF formats.
The Remarkable must be selling pretty well or some company placed a big order recently because in January when they released the first major update the blog post said they had shipped over 35,000 units. Now just two and a half months later they have a banner on the homepage saying over 50,000 sold.
I wonder if the sale has something to do with the fact that the Onyx Boox Note has just started shipping. It has a 10.3-inch E Ink screen as well, with Android 6.0, a Wacom touchscreen, and it has better hardware specs and more advanced software for reading. It looks to be the Remarkable's biggest competition moving forward so maybe they're trying to get a jump on that.