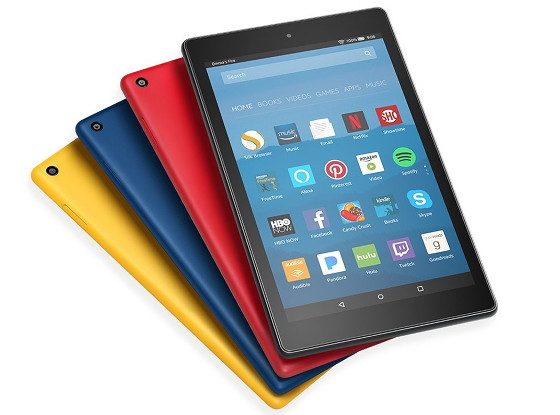 Amazon is bringing hands-free Alexa support to both the Fire HD 8 and Fire 7, a feature that was previously only available on the more expensive Fire HD 10.
Alexa is a voice-activated assistant app that can be used for everything from getting weather and news updates, to playing music and audiobooks, controlling smart devices, and reading your Kindle ebooks aloud using text-to-speech, among a number of other tasks.
Hands-Free Mode on the Fire HD 8 and Fire 7 isn't quite the same as it is on the Fire HD 10, however.
There is one somewhat significant limitation that requires the device to be turned on or plugged into a power source to use Alexa hands-free.
With the Fire HD 10, Alexa hands-free works when the screen is turned off and the device is in sleep mode, but with the Fire HD 8 and Fire 7 that only works when they are plugged into an outlet.
The update is expected to start rolling out this week with software version 5.6.1.0. Keep an eye on Amazon's software updates page for the new software to show up if you want to install it manually. Currently they're still showing the older software but the update is described on Amazon's Alexa Hands-Free Mode help article so it should show up soon.
The Fire 7 is so painfully slow that I find Alexa a must use tool because it's so much faster to just tell Alexa to play an audiobook, for example, instead of navigating to five different screens to find the book and then the play button. Before you had to pick up the tablet and hold the home button to ask Alexa to do something; now it'll be even faster with the addition of hands-free support—too bad the tablet has to remain plugged in to do that, though.
The update applies to the current 7th generation models only, not the earlier models that go by the same name.