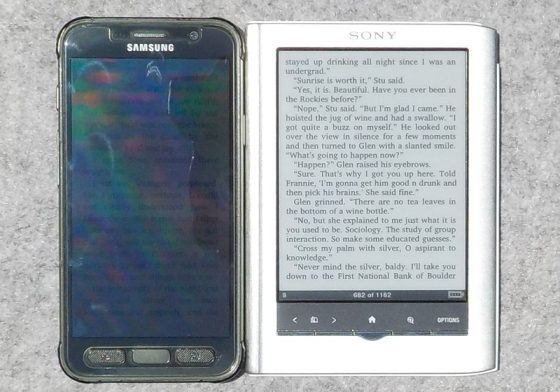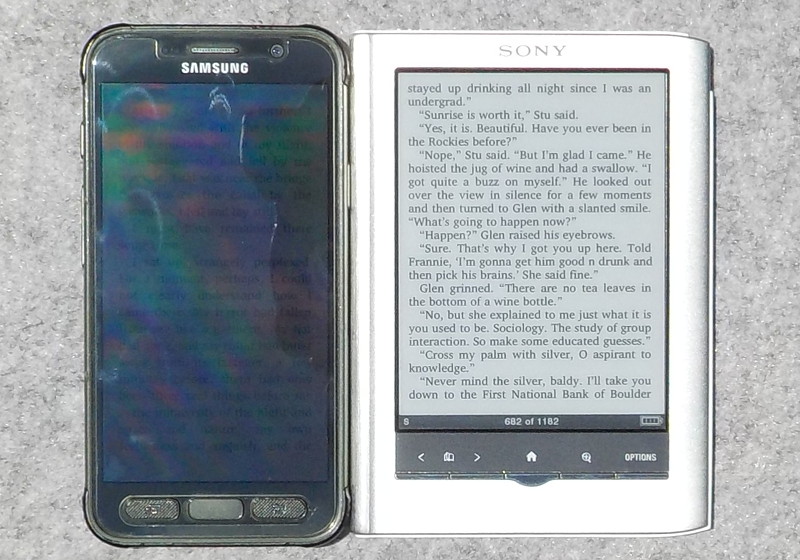 Last August I posted about how I think there should be more options for small portable ebook readers that easily fit into a pocket so you can take them everywhere.
There used to be a few smaller ereaders with 4 and 5-inch screens like the Pyrus Mini, Kobo Mini and PocketBook 360, but now all the newer models have 6-inch screens or larger, and there's never been a Kindle with a screen smaller than 6-inches.
The lack of options had me resorting to buying a used Sony PRS-350 off of eBay a couple months ago.
I wanted something small and lightweight to take on hikes, and the PRS-350 has turned out to be great for that. It may be old and outdated, but it's still one of the best, most portable ebook readers ever made.
I regretted getting rid of it a couple years back, but I had mistakenly thought there would be more small ebook readers to come.
But nowadays most companies have settled on 6-inch screens as the standard, but to me 6-inch ebook readers are still a bit too big and clunky to stick in a pocket to take everywhere.
The whole point of a smaller ebook reader is to be able to take it with you wherever you go.
There's no question the 5-inch PRS-350 feels less obtrusive in my pocket than any 6-inch ebook reader. Even the trimmed down Kobo Clara HD starts to feel like lugging around a brick in your pocket after awhile. It's not just the fact that the PRS-350 is light; it's also because the physical dimensions are more pocket-sized.
People keep using the argument that there's no need for smaller ebook readers because of cellphones.
That's like saying there's no need for dedicated ebook readers either because tablets exist.
A phone is simply not a good option for reading outdoors. Even in the shade with the brightness turned all the way up, a phone makes a better mirror than it does a book.