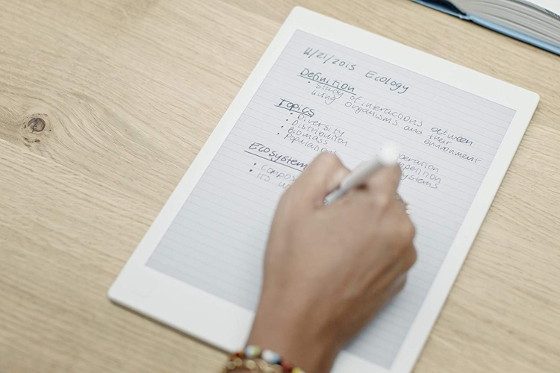 It looks like Remarkable has started selling their Remarkable Paper Tablets directly on Amazon. Or perhaps it's a new reseller for Remarkable, but they're using the Remarkable name as their storefront so it's probably the same company.
Either way it's easier to order from Amazon and more convenient if you need to return it, especially considering how expensive the Remarkable is.
Judging from earlier reviews, the product listing has been there for awhile, but this is the first time I've seen them selling for the same price as on the Remarkable website.
After the initial crowdfunding campaign, Remarkable has been selling their paper tablets from their website only.
They'll surely see more sales by selling from a marketplace like Amazon so it's good to see them expanding their sales network, but you have to question their pricing strategy at this point.
When the Remarkable was released last September, it was the first digital notepad and ereader with a flexible 10.3-inch E Ink screen.
But now there's the much more advanced Onyx Boox Note for $50 less and Sony just released the Sony DPT-CP1 for the same price as the Remarkable, and Sony's hardware is clearly superior.
They recently updated the Remarkable's software to add some new reading features, but it still has a long way to go to being an adequate ereader—it's still more of a drawing and note-taking device than anything. But hopefully they'll continue to expand the functionality of the reading software.