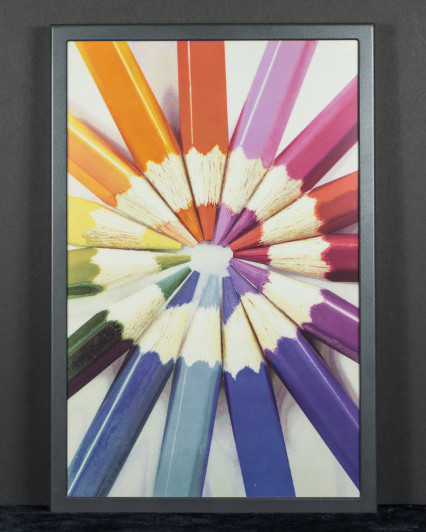 It's interesting how Kindles and other ebook readers have evolved over the years. They've added touchscreens and frontlights and now some models are even waterproof.
One thing that hasn't changed a whole lot is E Ink screens. Sure, they've improved the refresh rate and upgraded the resolution some, and a few devices like the Kobo Forma and Onyx Boox Note have new flexible E Ink screens that are lighter and more durable.
But overall E Ink screens haven't changed much; the reading experience has basically remained unchanged for 5 years.
Take the Kindle Voyage for example. It was released back in 2014 and it still has better contrast with darker text than any of the current Kindle models.
Back then there was a good bit of optimism that Amazon would eventually release a color Kindle, but now it seems that is very unlikely to ever happen.
5 years ago E Ink was working on color screens for ebook readers but they failed to gain much interest because the colors were too washed out and the resolution was too low, and ever since then color E Ink has basically faded away, at least when it comes to ereader displays.
E Ink still makes colors screens for things like shelf labels and super expensive digital signs, like the ACeP display pictured above, but the resolution is too low for reading. Onyx is working on a textbook device with a color E Ink screen for schools, but it only supports three colors and it's not very impressive.
So now in 2019 the odds of a color Kindle ever getting released appears slim to none. Unless some alternative low-power color display technology manages to suddenly take off, it's unlikely that we'll see a color Kindle in the next 5 years.