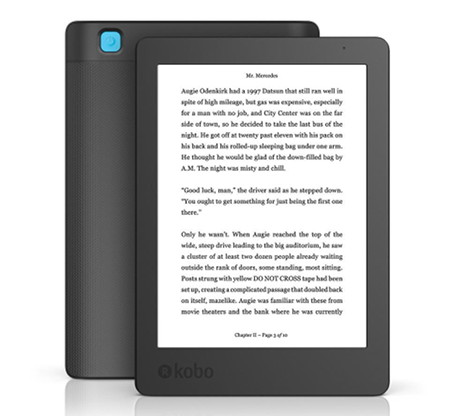 If you want to get into ereading but don't want to spend a lot of money, there's one ebook reader that stands above the rest in the sub-$100 price range.
The best entry-level ebook reader to start 2019 is the Kobo Aura for $99 from Walmart.
It's by far and away a better option than the entry-level Kindle that sells for $79, which is really $99 once you pay to remove the obnoxious ads.
Amazon shouldn't even be selling the entry-level $79 Kindle anymore.
With no frontlight and a low resolution Pearl screen that was released in 2010 (literally), the $79 Kindle is a disgrace to the ereading community. Amazon should be ashamed to sell such an outdated piece of hardware in 2019.
For the same price as the Kindle without ads, the Kobo Aura has a higher resolution E Ink Carta screen with better contrast and a frontlight. The frontlight alone makes the Kobo the superior option, but the screen is better all around.
The Kobo Aura can also download ebooks from public libraries directly without having to use Adobe Digital Editions or another device to borrow an ebook. It's very convenient.
There are a couple of Android ereaders for under $100, like the Inkbook Lumos, but the outdated software is too basic and too buggy to be worth the trouble.
So until Amazon finally decides to release a new entry-level model without a low-end screen from 10 years ago that other companies stopped using a half decade ago, the Kobo Aura Edition 2 is easily the best entry-level ebook reader on the market.