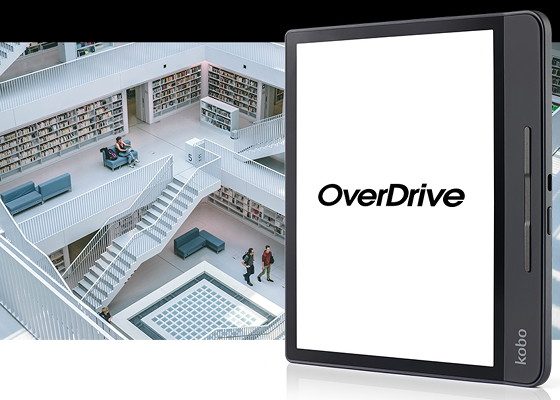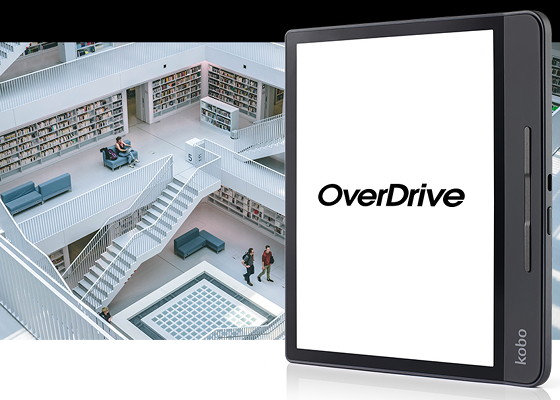 Someone sent an email yesterday asking what's the best ebook reader for reading ebooks from public libraries and I thought that would be a good topic for a blog post.
There are a few different library ebook services, including OverDrive, CloudLibrary, and Axis 360, but the most popular one is OverDrive.
Personally I've only used OverDrive but it looks like all three use Adobe DRM.
That means you have to download library ebooks to a PC and transfer them to any E Ink ereader that supports Adobe DRM using the Adobe Digital Editions software, but that's a hassle and an antiquated way to do things in 2019.
Luckily with OverDrive there are a couple of alternatives that don't require using Adobe Digital Editions and having to sideload library ebooks using a computer.
Kobo eReaders
The easiest way to read library ebooks is to use a Kobo ereader. The newer models have OverDrive support built-in so you don't have to use any other device to borrow and download ebooks.
See here for directions on How to Borrow Library eBooks on Kobo eReaders Using OverDrive.
Only the newer Kobo's support OverDrive directly; the older models still have to use Adobe Digital Editions.
The models that have OverDrive support built-in include the Kobo Aura Edition 2, the Kobo Clara HD, the Kobo Aura H2O (second gen), the Kobo Aura One, and the Kobo Forma.
The most economical option is the Kobo Aura, which sells for $99 from Walmart. For $30 more you can get the Clara HD if you want more storage space, a frontlight with adjustable color temperature, and a higher resolution screen.
Kindles (US only)
Kindles are another good option for reading library ebooks from OverDrive. Any Kindle will work, even Kindle apps, but this option is only available for US residents.
You can't borrow library ebooks directly from a Kindle, so you still have to use a web browser on another device or the Libby app to checkout an ebook, but you can have library ebooks sent to Kindles wirelessly via Wi-Fi and that's a lot more convenient than having to use Adobe Digital Editions, and no Adobe account is required.
Here's the directions for Borrowing eBooks from Public Libraries on Kindles.
Other Options
Most other ebook readers require sideloading library ebooks with Adobe Digital Editions so there's no real advantage to any specific one for the purpose of reading library books. Android ebook readers, including those made by Onyx and Boyue, can load Android apps like OverDrive and Libby for library books, but the problem with those apps is they aren't designed for E Ink screens. They might work well enough to be usable but the overall experience on a Kobo or Kindle is going to be a lot smoother.