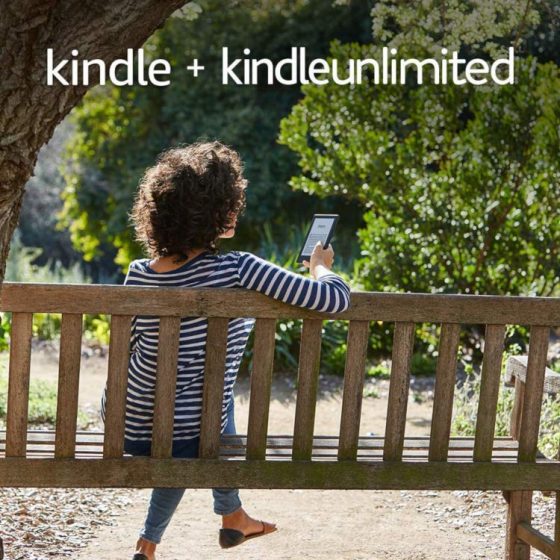 All three current Kindles—including the Kindle Oasis, the Kindle Paperwhite and the new frontlit entry-level Kindle—now have the option to add 3 months of Kindle Unlimited for free when purchasing them from Amazon's US Kindle store.
A subscription for Kindle Unlimited normally costs $9.99 per month, and it provides access to a library of over 1 million ebooks, along with a few thousand audiobooks and some digital magazines and comics.
Amazon started offering 3 months free when they released the new Kindle for 2019, and now they've included the Kindle Paperwhite and Kindle Oasis in the deal.
It'll be interesting to see if they keep the free 3 months of Kindle Unlimited offer around or it's just a temporary promotion.
When they first released the new Kindle Paperwhite they were giving away 6-months of Kindle Unlimited but that was a limited time offer.
When selecting a Kindle at Amazon it will automatically default to the option without Kindle Unlimited, so you have to make sure to select the box that says "With 3 Months Free Kindle Unlimited".
The free 3 months comes with an auto-renew stipulation, so they will automatically start charging $9.99 per month after 3 months. But you can cancel your membership immediately after you redeem the free offer and still have access to Kindle Unlimited for the full 3 months
I suggested a long time that Amazon should offer free Kindle Unlimited trials on new Kindles because having instant access to over 1 million ebooks and other content is a great way to get started using your new ereader, especially for new Kindle users. It's a good way to test out different features and content without having to spend a bunch of cash.