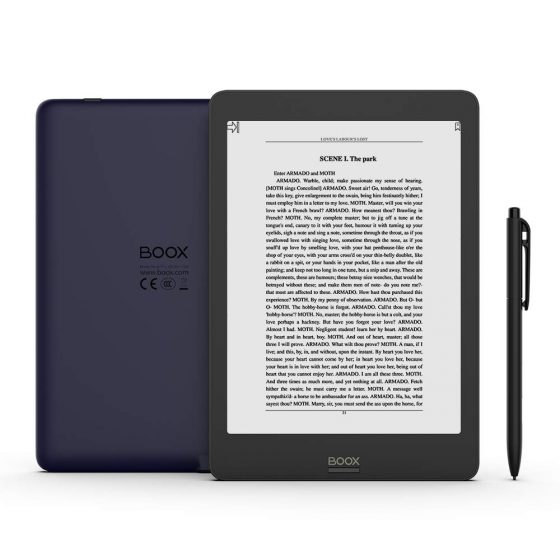 Charbax recently uploaded a YouTube video with an Onyx rep about Onyx's reading and notetaking devices, with some insights on the direction of Onyx as a company.
It's a long-winded video but they show some of the newer features that were added with the last 2.1.2 software update, including some of the different syncing options.
The device shown in the video is the 10.3-inch Onyx Boox Note Pro.
First they talk about the new speech recognition feature that can convert speech to text.
Another thing shown in the video is using the OneNote app to sync in real time with a computer, with your handwriting transferring to the computer monitor as you write on the Boox. This is shown in the video at 9:45.
Unfortunately the OneNote app has more lag than the built-in app because it's not designed for E Ink screens, but the syncing features can be useful nonetheless.
They also show the built-in Note app syncing with Evernote. That's one of the advantages with Onyx's devices is there are several quick and easy ways to sync your device's notes with a computer or other device in just a few seconds.
I also really like the new feature that converts handwritten notes to typed text, especially when using it with the keyboard, but that was not discussed in this video.
Onyx Boox New Features 2.1.2 Firmware