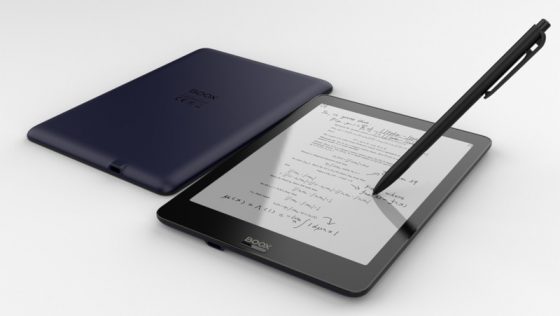 Onyx recently uploaded a YouTube video showing a cool new feature that will be coming to Boox devices with the next 2.2.2 firmware update.
Onyx is adding support for handwritten notes to most of the ebook formats that Boox devices support.
Maybe there are some other obscure options, but this is the first I've heard of a device being to write handwritten notes directly onto ePub, Mobi, FB2, and other text-based formats.
You can write directly on CBR and CBZ comic files as well. In the video it appears to automatically switch to a white pen for them.
Generally being able to add handwritten notes is limited to PDFs with these types of ereader notepad hybrid devices.
One nice thing about Onyx is they're actively adding new software features to their devices. They've added a number of new features this year, including the ability to convert handwritten notes to typed text, voice typing, and split screen view for notes and documents.
As for a release date for the new 2.2.2 firmware, Onyx has been saying it will be released in November, so it should be getting released soon, although sometimes it takes them a bit longer than expected.
The update will most likely be available for all the Onyx ereaders that run Android 6.0, and the update should also take the Android version up to Android 9.0 like on their new Note2 and Max3 devices.
Directly Scribble on Documents