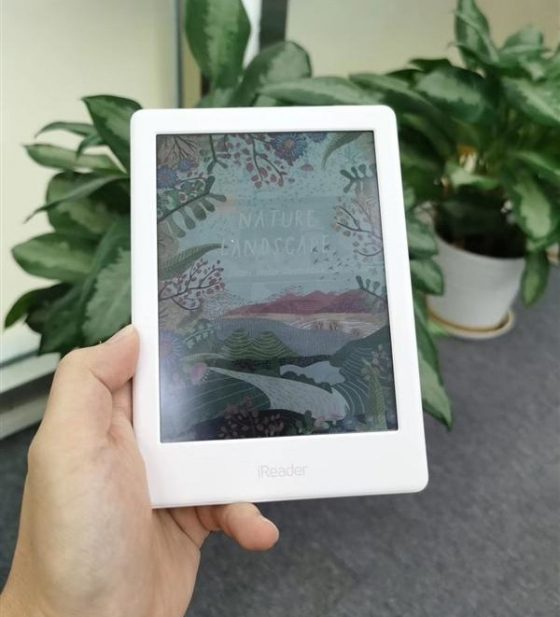 It looks like a couple of companies are getting set to release new ebook readers with color E Ink screens in China soon.
There's the iReader C6, pictured above, from a company that's released several black-and-white ebook readers, and there's another one from a company called iFlytek.
Both devices have a 6-inch screen capable of displaying 4096 colors.
Apparently they're using E Ink's new print color technology.
The 6-inch screen size is kind of an odd choice for color; you'd think a larger screen would be better-suited for color content, but at least it's a start.
Along with the Hisense color E Ink phone, these two new ebook readers are among the first devices to use a color E Ink screen. The JetBook Color was the first way back in 2012, but it used E Ink's older color screen tech and it failed to catch on at all. Hopefully these newer screens can deliver a better user experience (it helps having a frontlight to illuminate the color).
These devices most surely aren't going to be sold in the US—they probably don't even support English— but maybe they will help pave the way for a new wave of color ereaders in 2020.
via: cnTechPost