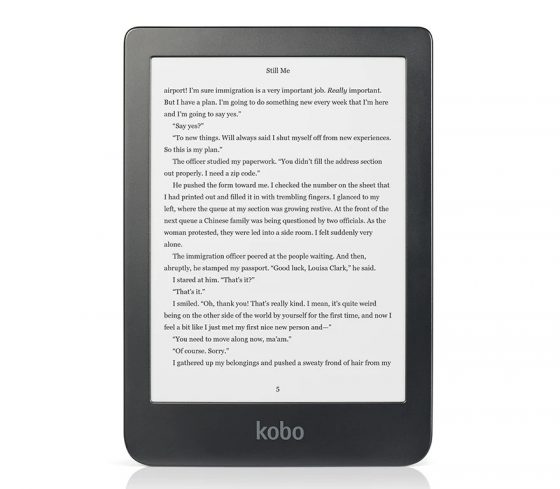 If you're looking to get a 6-inch ebook reader with a 300 ppi E Ink screen and a frontlight with adjustable color temperature, the Kobo Clara HD is currently available from Kobo's US shop for $89 with free shipping.
The Kobo Clara HD usually sells for $119 new so you can save $30 by getting a refurbished one instead, and it's a current model, not an older discontinued one.
It's a much better deal than paying $99 for the "new" Kobo Nia that's really only new in name only. The Clara HD has an upgraded screen and a better frontlight so it's an obvious choice over the Nia, even refurbished.
See my Kobo Clara HD review for a closer look.
Kobo also has theKobo Aura H2O, the 2nd Edition version, available refurbished for $139. It's one of Kobo's older models that was discontinued after the release of the Kobo Libra, but it was released in 2017 so it's not that old. It has a 6.8-inch E Ink screen and it also has a frontlight with adjustable color temperature, and unlike the Clara HD, it's waterproof.
See my Kobo Aura H2O review for more details about the device.
Unfortunately Kobo hasn't been placing any of their ereaders on sale for the past couple of months, not since the Kobo Nia was released, so if you want to get a Kobo at a discount now is your chance.