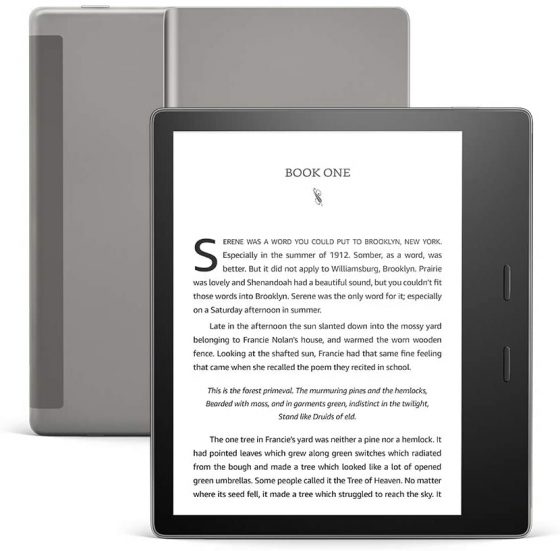 There's another round of Kindle sales ongoing at Woot again where you can get a 9th generation Kindle Oasis for as low as $149 in new condition.
It's the previous generation Oasis model, but it's pretty much exactly the same as the current model with one important difference: The Oasis 2 lacks the warm frontlight option the new model has so it just has a regular cool-colored frontlight.
But the design is exactly the same and it has the same 7-inch 300ppi E Ink screen, and the Oasis 2 is only 3 years old.
Woot has three different version of the Kindle Oasis available:
Kindle Oasis 8GB – $149
Kindle Oasis 32GB – $169
Kindle Oasis 32GB with cellular – $189
The deal is valid through the end of January or until they're sold out.
Those are good prices for a new Kindle Oasis, even if it's the previous version. Is it worth spending an extra $100 just to get a warm frontlight on the Kindle Oasis 3? The cellular version is $160 more. That's a massive price difference just for a few yellow LEDs.
Check out my Kindle Oasis 2 review for a closer look at this particular Kindle model.