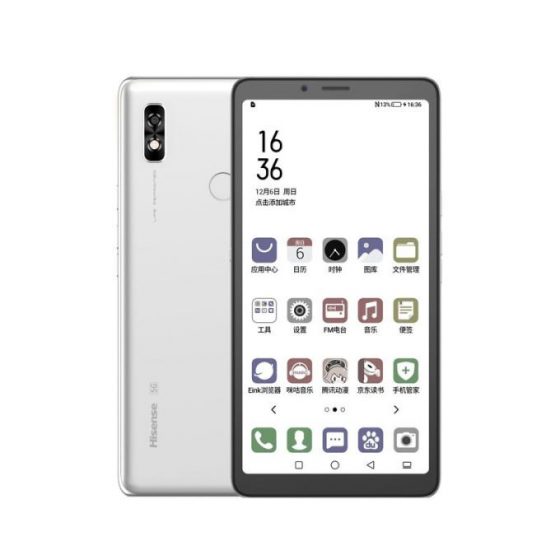 Hisense recently released a new Android-powered smartphone with a 6.7-inch E Ink screen called the Hisense A7, and now they've released a new version with a color E Ink screen called the Hisense A7 CC.
All the specs appear to be exactly the same, and the color version runs Android 10 and does not come with Google Play, just like the monochrome version, so the only real difference is the screen and the extra $100 for color E Ink.
According to the description on the Cect Shop, one of the few places that sells Hisense's E Ink phones, it says the Hisense A7 CC uses a second generation Kaleido screen so at least it comes with the new improved color E Ink screen.
There's a reason Hisense releases color versions and non-color version of these E Ink phones. As noted in my color E Ink comparison, color E Ink is great for adding color but it makes the screen look darker and contrast is worse than a regular E Ink screen.
With a 6.7-inch E Ink screen, the Hisense A7 CC has a larger screen than a typical Kindle, but it has a different aspect ratio that makes it taller and narrower. They exact resolution isn't specified, but it does have 300ppi (for text), and it also has a frontlight.
It has an octa-core processor with 6GB of RAM and 128GB of internal storage. It has a dual SIM card slot, a 13MP rear camera with flash, a 5MP front camera, along with Bluetooth, dual-band WiFi support, GPS, USB-C, a fingerprint sensor, and it has a 4770mAh battery.
Like Hisense's other E Ink phones, the A7 CC isn't officially available outside of China, but there are some smaller retailers that ship them worldwide, like the Cect Shop that's currently selling the Hisense A7 CC for approximately $500 USD.