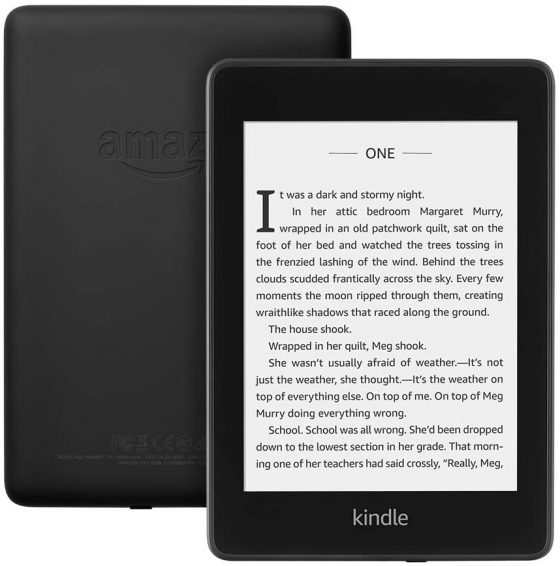 The previous generation Kindle Paperwhite is currently on sale at Amazon starting at $69.99 for the 8GB ad-supported version, and the 32GB version is $89.99.
It's the 10th generation model, the 4th generation Kindle Paperwhite. It has a smaller 6-inch E Ink screen than the newer Paperwhite 5 that has a 6.8-inch screen, and it lacks the warm frontlight option, but most of the reading features are identical.
Here's the link to my Kindle Paperwhite 4 review for the full list of details on this model.
There's probably going to be a lot of Kindle sales the next few weeks with Prime Day coming up. They already have the base Kindle on sale (refurbished) for $39.99 as an early Prime Day deal.
The Paperwhite 4 adds some additional features like support for Dark Mode, battery life is a bit longer, and it's waterproof. It also has a higher resolution screen than the base Kindle (300 ppi vs 167 ppi).
This is a regular sale so an Amazon Prime membership is not required like the deal posted yesterday, and these Kindles are in brand new condition, not refurbished. The 8GB Paperwhite 4 used to sell for $129.99 and the 32GB version was $159.99 so it's a pretty big discount, but if you want to hold out for the newer model they'll be on sale for Prime Day (July 12th and 13th).