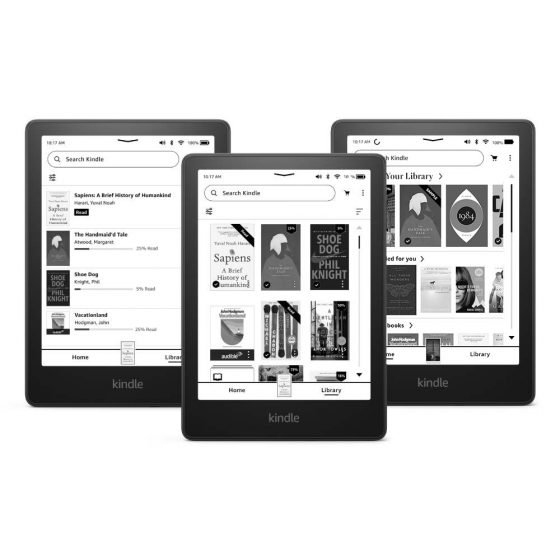 I can't help but notice there's been a lot less people leaving angry comments about the new Kindle user interface lately.
It makes me wonder if people are getting used to the new interface and are starting to come around to it, or if they've decided to move onto using something else for reading.
Have you stopped using your Kindle because of the new interface? There were a lot of people saying they'd do just that or buy something else if Amazon didn't change things back soon, and since it appears that Amazon is definitely staying with the new interface at this point, I was wondering how many people followed through with those threats.
I've gone back to mostly using the Kindle Voyage (not because it still has the old user interface but because the screen is nicer and it fits in my back pocket better than the newer models) so I haven't been dealing with the new interface much at all lately.
As mentioned before, I do like the new list view and I like how it's easier to access the quick settings menu now, but I think the new homescreen is completely useless. Who wants to scroll through a bunch of recommendations? They could at least put some reading stats on the homescreen or something that's actually useful. A big long list of advertisements is pretty boring and makes the homescreen rather superfluous; there's no reason to ever use it.
With the new user interface, collections are handled a bit differently now and list view was changed to show covers now too, but the reading experience has mostly remained unchanged so if you can get used to the new home and library layout it's not a lot different than before.
So have you adapted to the new interface or have you moved on?