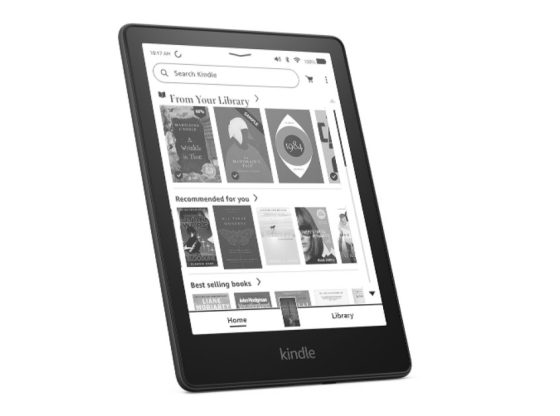 Amazon has released another software update for all Kindles dating back to the Kindle Paperwhite 3 from 2015 (also called the 7th generation Kindle Paperwhite).
The new software version is 5.15.1, and it appears to be a relatively minor update overall, except it does add the ability to show thumbnail covers for personal documents that you send to your Kindle.
I just tested it and it worked with ebooks sent in EPUB format. But it did not add a cover image to a PDF I sent so it must be limited to text formats. And it doesn't show covers for previously sent books unless you redownload them.
Amazon's send-to-Kindle app still doesn't support sending EPUB files, but they're supposed to be adding support soon. In the meantime you can use email to send EPUBs to Kindles, along with the iOS and Android Kindle apps.
The book cover change isn't even listed in the release notes for the new update, but that's not surprising. The reported changes include WPA3 support for WiFi security (Paperwhite 5 only), and they added an Amazon Kids eBook Store to start training kids how to buy stuff from Amazon. Basically, kids can now submit requests to their parents to purchase stuff for them.
Any other changes are still a mystery at this point, but they're probably hiding something in there to justify such a big jump in firmware versions; it probably has something to do with the new 10.2″ Kindle Scribe that was just announced.
Kindle updates get rolled out slowly so it might take a few weeks or months to get the update automatically over WiFi (usually while your Kindle is charging), but you can also download the update from Amazon and sideload it if you want to update manually.
Here's the changelog:
Version 5.15.1 – September 2022

Here's what's new:

Amazon Kids eBook Store: Kids can now submit requests to their parent to purchase a limited selection of books. Go to the Amazon Kids parental controls page in settings and turn Store Access on to enable this feature.

WPA3 Support: Kindle now supports WPA3 WiFi security type. This keeps you up to date with industry leading wireless security standards.

Performance improvements, bug fixes, and other general enhancements.