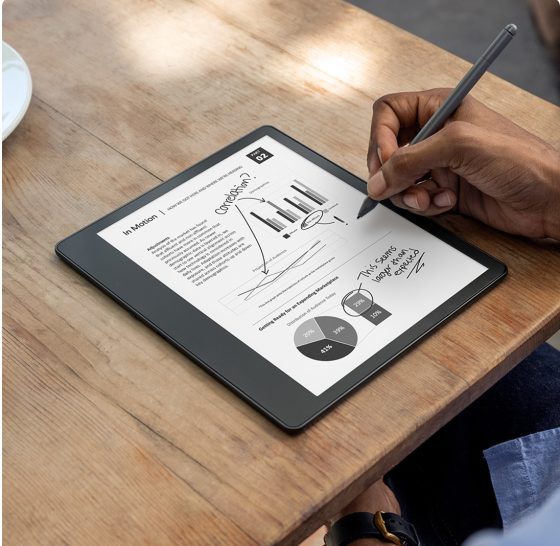 Now that Amazon has finally released a large-screen Kindle with stylus support, some are finding the Kindle Scribe's software a bit too limited, especially when it comes to the note-taking features.
It's not surprising the Kindle Scribe is lacking in some areas compared to other devices considering how late Amazon is to the E Ink notebook game. Onyx and Remarkable have been refining their notetaking devices for over 5 years now.
To be fair, the Kindle Scribe is a better dedicated ereader than those devices (especially the Remarkable, which can barely be considered an ereader at all), so it's more comparable to the Kobo Elipsa. Both are great for reading, and just okay for notetaking.
Onyx's devices are the most well-rounded, but they're also the most expensive, and Onyx has an annoying habit of releasing new models every 6-12 months with minimal changes so they're always in a state of flux, and it gets rather confusing when they have like 10 different notetaking devices to choose from at any given time. They're also based in China so good luck getting any customer support. But Onyx's open Android software has a lot going for it, and the built-in app is great for PDFs.
The Kindle Scribe, Remarkable, and Onyx's devices all have EMR touchscreens and work with Wacom styluses, and none of them require batteries or charging. The Kobo Elipsa's stylus requires a AAAA battery and it uses MPP (Microsoft Pen Protocol).
Here's a list of the best Kindle Scribe alternatives:
Onyx Boox Note Air 2 Plus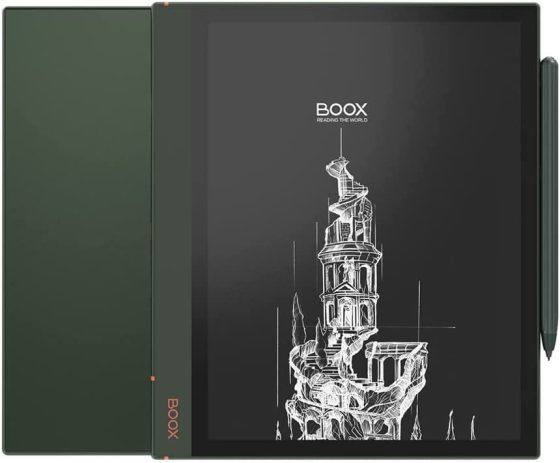 The Onyx Note Air 2 Plus is the latest model in the Note Air line. It has better specs than the Scribe, aside from the 227 ppi screen, and it runs Android 11 and is open to installing apps, including the Kindle app so you can read Kindle ebooks on it as well (however, the Kindle app doesn't support handwriting so it can't be used in the same manner as the Kindle Scribe).
I haven't reviewed the Note Air 2 Plus specifically, but I did review the original Note Air and it's about 95% the same so check my Note Air review to see it in action. Sometimes they still sell the older models and they're usually priced quite a bit lower so they're worth considering too.
Onyx also sells other models like the Max Lumi2 with a larger 13.3-inch screen, and they just released the Boox Tab Ultra with some performance upgrades. There's also the Nova Air 2 with a smaller 7.8-inch screen.
Kobo Elipsa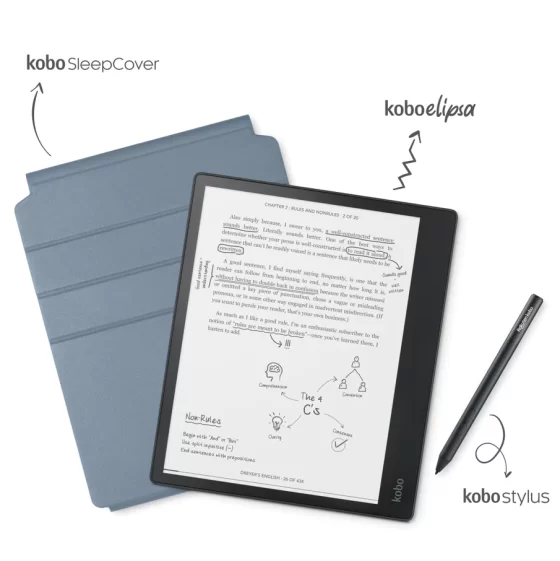 The Kobo Elipsa is a lot like the Kindle Scribe in the respect that it's a great ereader, but it doesn't have as many features when it comes to writing and notetaking as the other devices on this list, although it does have some advantages over the Scribe. The specs and price are somewhat comparable, but the Elipsa has a lower resolution 227 ppi screen and a frontlight without temperature control.
Check my Kobo Elipsa review for more details and to see it in action.
Remarkable 2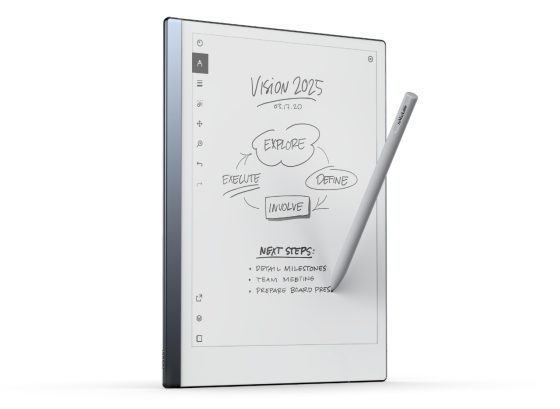 If you want the best E Ink device for taking notes and drawing, the Remarkable 2 is the one to get. It has tons of features and the smoothest writing experience. But as far as ereaders go, it's not good. It can be used as a functional PDF viewer but that's about it. It doesn't support any ebooks with DRM so most purchased books are out, and the reading-related features are very minimal and it doesn't have a frontlight.
See my Remarkable 2 review for more details about it.