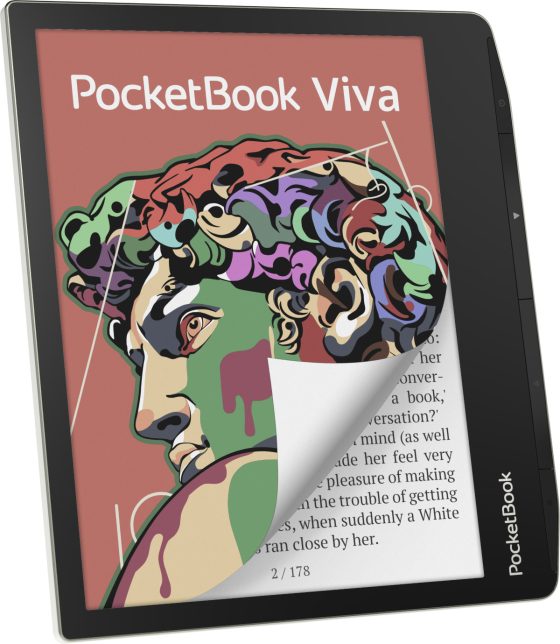 E Ink issued a press release earlier this week announcing that their new Gallery 3 color E Ink screens have moved into mass production, and several companies plan to release new devices that use Gallery 3 screens in 2023.
E Ink's Gallery 3 displays are based on their ACeP technology, so instead of using a color filter with black and white E Ink capsules, they're able to offer full color by placing four colors in each pixel: cyan, magenta, yellow, and white. The new screens also have 300ppi for both color and black and white. But refresh times still aren't great.
Here's a quote from the press release regarding that: "Black and white update time has been improved to 350 milliseconds (ms), fast color mode is 500 ms, standard color mode is 750-1000 ms and best color is achieved at 1500 ms."
So it still takes 1.5 seconds to refresh the screen for the best color quality. It's never going to be fast enough for videos, and you'll have to use lower quality color for things like scrolling.
They still also neglect to mention how the contrast of these new color screens compares to regular black and white E Ink screens when it comes to regular text.
E Ink is quick to mention there are seven companies planning to use their new Gallery 3 screens in 2023, but the problem is most of those companies are based in China. Pocketbook and Onyx will likely offer global distribution with their new color devices, but until there's a color Kindle or a color Kobo it's hard to see there being much interest in these new screens outside of China.
There's also a bigger problem that continues to hinder the color E Ink market. Prices are simply way too high. E Ink Gallery 3 should be a big jump for color E Ink in terms of overall color and picture quality without the color filter that Kaledio screens use, but as long as the prices are sky high they're never going to catch on.
Pocketbook has already announced a new Pocketbook Viva ereader that uses an 8-inch Gallery 3 screen, and it's going to cost €599 (that's over $630 USD), and it's not expected to get released for several months.
Here's an interesting quote from the press release: "E Ink Gallery 3 opens up a new chapter in digital reading, offers customers a full color, enhanced reading and shopping experience for eBooks, while offering sustainable reading options. We believe customers who own black and white eReaders will be encouraged to upgrade to a color reading experience with Gallery 3."
E Ink has invested over $100 million dollars into developing their new color E Ink screens so they really want them to catch on, but it's hard to see there being much of a market for 8-inch color ereaders that cost over $600, especially when you can get a new Kindle for $89.