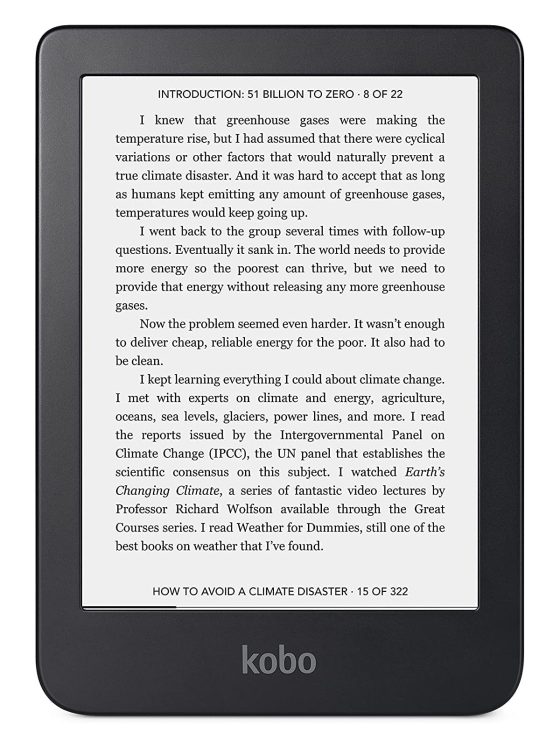 Earlier this month I posted about how Kobo increased the price of three of their ereaders by $10 USD each, and now they've also raised the price of the new Kobo Clara 2E by $10 as well.
When the Kobo Clara 2E was released in October of 2022 Kobo was selling it for $129.99 USD, and now Kobo is selling it for $139.99.
It's only been 3 months since the Clara HD was released. What has changed at Kobo in such a short amount of time?
With inflation, increasing the prices of models that were released over a year ago makes some sense, but increasing the price 3 months after a new model is released is a different story entirely. And why didn't they increase the price at the same time they increased the price of the other models?
Now the Kobo Clara 2E seems kind of overpriced for a 6-inch ereader, especailly compared to the Kindle Paperwhite 5 that sells for the exact same price, and the Kindle has a larger 6.8-inch screen, a better frontlight, and, frankly, a nicer overall design that doesn't feel like cheap plastic.
The only model that Kobo hasn't increased the price of is the Kobo Elipsa, and it's already $60 more expensive than the Kindle Scribe, which has a number of upgrades over it so Kobo can't really take the price any higher if they want to compete with Amazon.
Increasing the prices of Kobo ereaders by $10 might not sound like a lot, but none of the other ereader companies are suddenly raising the prices of their ebook readers. Kobo is the only one. It makes you wonder if Kobo is having some financial difficulties. The prices on everything seems to be going up lately, but how could Kobo not accurately anticipate the price of the Clara 2E just 3 months after it was released? Something is going on with Kobo, and it isn't good.