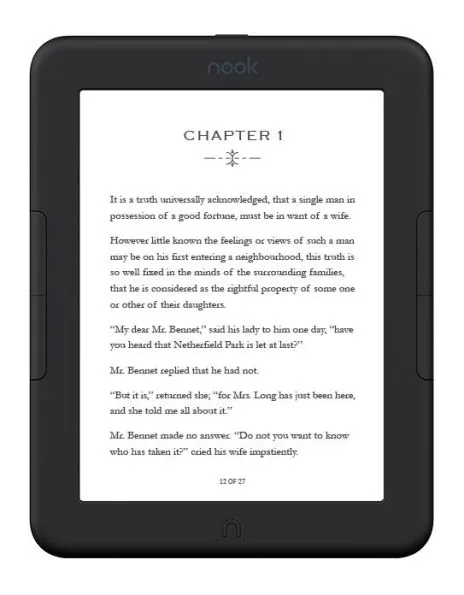 Just about every company that makes ereaders has jumped into the eNote market by releasing an E Ink device with stylus support.
One company that hasn't so far is Barnes and Noble. Nooks aren't nearly as popular as they once were, but B&N continues to churn out new models at a regular pace. Last year they released a watered-down version of the 2021 Nook Glowlight 4 called the Glowlight 4e.
Back in 2019, Barnes and Noble surprised everyone by releasing a Nook Glowlight with a 7.8-inch E Ink screen, but they quietly discontinued it at some point, and now it doesn't appear on their website (in fact the product page for it has been removed entirely).
Now Barnes and Noble only sells 6-inch Nooks with the Glowlight 4 and the Glowlight 4e.
To be clear, Barnes and Noble has been selling a number of 10-inch Nook tablets for years, usually with low-end specs, but they've never sold a 10-inch Nook ereader with an E Ink screen.
Could Barnes and Noble release a 10-inch Nook ereader with stylus support in 2023?
It's always been hard to predict what B&N will do when it comes to Nooks, but I have a hard time believing they'd be interested in developing a Nook with notetaking capabilities. It's a lot of work from a software standpoint. Even Amazon has been struggling to get the notetaking features on the Kindle Scribe up to a level where they can compete with other eNotes that have been on the market for several years.
Still, maybe there's a small chance that Barnes and Noble could decide to release a Nook with stylus support at some point in the future. Nooks runs Android so they have a lot of potential locked under the hood, and B&N has partnered with other companies to make Nook tablets so maybe they'll do a similar thing with a 10-inch Nook ereader. It would be a surprise move, that's for sure, but not entirely improbable.