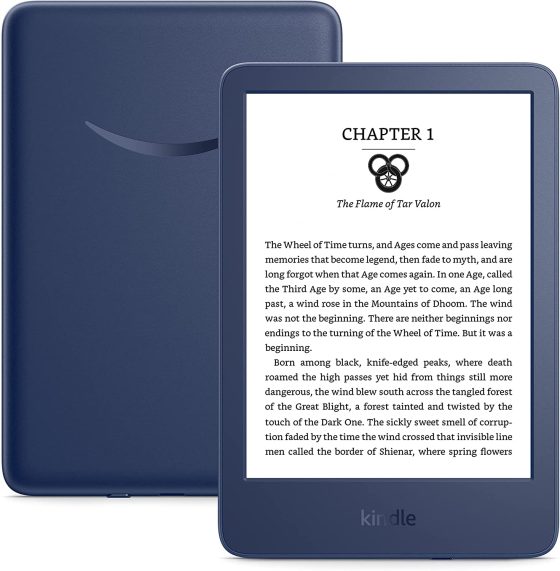 I can't help but notice that the software development of regular Kindle ereaders has slowed to a crawl ever since the Kindle Scribe came along.
Amazon's Kindle developers have added several new features to the Kindle Scribe since it was released with the last two updates, but regular Kindles are no longer getting updates and new features at the same pace as they used to—all the focus is on the Kindle Scribe now.
In fact it's been nearly 8 months since regular Kindles last received an update that added anything new. That's when they added cover images for EPUBs sent to Kindles using Send-to-Kindle, which was a pretty big deal at the time, but they didn't even bother to mention it in the release notes.
Most Kindle updates released over the past year were simple bug fixes that didn't really add any new features or improve things.
During 2021 and early 2022, most Kindle updates revolved around changing the user interface where they removed just as many features as they added (like removing the back button, which still annoys me immensely), while butchering how collections work and enraging many customers in the process.
I have little doubt changing the interface was done in large part to accommodate the development of the Kindle Scribe. They were undoubtedly working on the Kindle Scribe long before it was released, and were working on ways to unify the interface between it and other Kindles.
Now that the user interface changes are done, improvements and new features are getting released at a much slower pace than in years past. There are still a lot of things Amazon could do to make the reading experience better on Kindles, like adding the ability to adjust the frontlight level without having to open the menu, or adding more layout options and font sizes that have been needed for a long time, and there are several things they could do to improve navigation and organization.
Hopefully someday the Kindle Scribe will stop hogging all the attention and other Kindles will start getting software updates that add new features and improvements again.