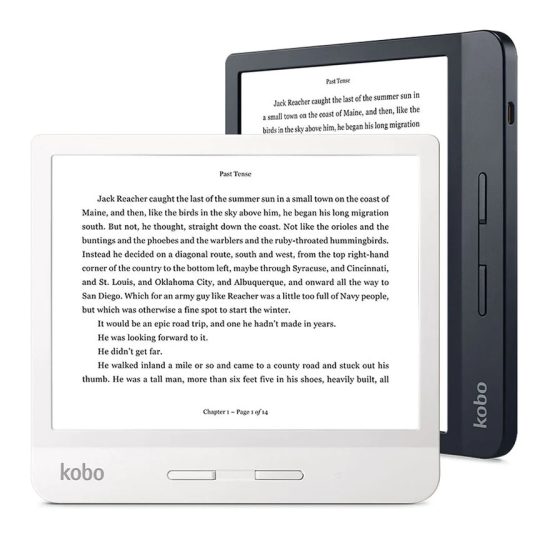 Last month Kobo caused a bit of a stir when they started notifying customers about a mandatory software update for Kobo ereaders, and Kobo was unclear about the details so it brought up a lot of questions.
They later clarified things somewhat by saying that some Kobo models (listed below) needed to have software version 4.35 or newer installed by the May 25th deadline, but they never really said exactly what would happen if people didn't update their Kobo ereaders in time.
Kobo's support website says to update by the deadline "to continue reading on your eReader," which sounds rather ominous but is probably misleading at best.
The emails they were sending out said that some Kobo models would no longer be able to exit the setup process after a factory reset without the latest software installed, so that's certainly a bit less serious. But it's possible that other issues could arise as well, like ebooks not downloading or being unable to access the Kobo store from the device directly.
List of Kobo eReaders that require the 4.35 update.
Kobo Aura ONE (Model N709)
Kobo Aura Edition 2 (Model N236)
Kobo Touch 2.0 (Model N587)
Kobo Glo HD (Model N437)
Kobo Aura H2O (Model N250)
Kobo Aura (Model N514)
Kobo Aura HD (Model N204B)
Kobo Glo (Model N613)
Kobo Touch (Model N905, N905B, N905C)
Updating After the Deadline
It's still possible to update Kobo ereaders past the May 25th deadline. You just have to use the Kobo Desktop Software instead. Here's the link to the directions on Kobo's support website that outlines the process.
I would wager that manually installing the update would work as well (but I haven't tested it). Just download the file from the Kobo Firmware Downloads page for your specific model, extract the zip file, and then place it into the .kobo folder on your Kobo device and let it restart.