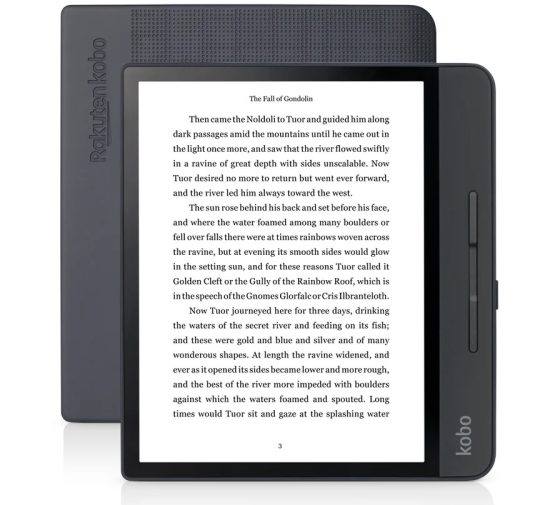 Last week Kobo started sending out emails to some Kobo ereader owners about a mandatory software update, but it raised more questions than answers so now there's a notice on Kobo's help website that clarifies some of the details.
There was some confusion about the update because they didn't give any details about what software version needed to be installed to avoid issues, but now they're saying Kobo ereaders need to have software version 4.35 or higher.
The 4.35 update was the last update released this past December, so to avoid problems Kobo ereaders need to have the latest software installed. Kobo has released a newer 4.36 update but so far it's only available for the new Kobo Elipsa 2E. Kobo is expected to release an update for their other models soon, but they only need to have the earlier 4.35 update installed to avoid issues.
The mandatory software update only applies to older models, the most recent being the Kobo Clara HD. See the previous mandatory update post for the full list of Kobo devices that need the update.
You can also find the list on this help page on Kobo's website, but for some reason they list fewer models there than the email they sent out last week.
The update needs to be installed by May 25th, 2023. To update, all you have to do is sync your Kobo ereader over WiFi. If you don't have WiFi or miss the May 25th deadline, you'll have to update using the Kobo Desktop software instead.
If you don't update, you may encounter problems accessing the Kobo store on your device and the initial email said you'll no longer be able to exit the setup process after doing a factory reset.
To check the software version on your Kobo ereader, tap the More icon on the bottom right of the homescreen, then go to Settings > Device information > Software version.