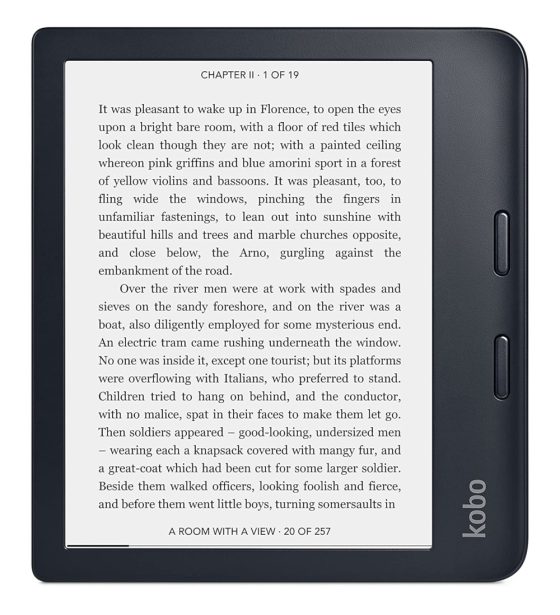 Yesterday I posted an article about favorite Kindles, so today let's shift the same question over to the Kobo platform.
Kobo has been in the E Ink ereader game since 2010, and they've released a lot of ebook readers since then. I've reviewed most of them, except the very first model (I also refused to review the Kobo Nia because the only thing new about it was the name).
Kobo still supports most of the ereaders they've released (except the first two and the Kobo Mini), and they still release software updates a couple times a year to add new features.
Picking a favorite Kobo model isn't as easy for me as choosing a favorite Kindle. The Kobo Aura One was one of my favorites, but it did have a few notable flaws (touchscreen issues, poor battery life), and it's a shame they never released a second generation version.
If I had to chose only one Kobo to use, it would probably be the Kobo Libra 2. It's a good size, the screen looks great, the frontlight is the best I've seen on a Kobo, and I really like the page-turn buttons.
The only thing I don't like about the Kobo Libra 2 is the plasitic casing material feels kind of cheap, and in retrospect I probably should've gotten the black one instead of the white one.
Frankly the Kobo Sage has a nicer design, and I should like it better than the Libra 2, but to be honest I just never gelled with the Kobo Sage. I'm not a big fan of the flush front screen, and I especially don't like how it flares up on the edge with the buttons, and the device just seems a little too big to me. I liked the Kobo Forma better. I might've chosen it over the Libra 2 if not for the frontlight imperfections that ultimately led to me getting rid of it.
So what is your favorite Kobo model and why?