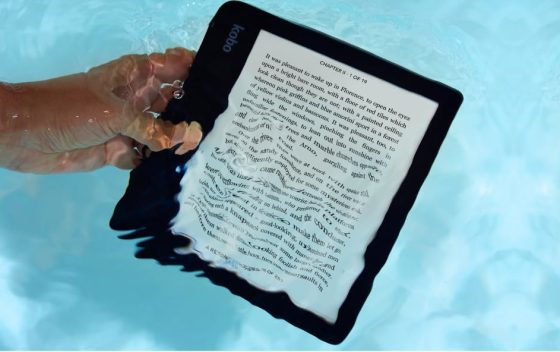 When it comes to dedicated reading devices, new models often get released in the fall before the busy holiday shopping season. Could Kobo be preparing to announce a new Kobo ereader soon?
Kobo often releases new models at the same time that Amazon releases new Kindles. I think it's part of their strategy to get obligatory mentions whenever new Kindle articles and reviews come out.
Back in 2021, the Kobo Sage and Kobo Libra 2 were released a week before the Kindle Paperwhite 5, and then last year they released the Kobo Clara 2E 3 weeks before the new Kindle for 2022 came out.
That's not always the case, but there's a similar pattern going back even farther. However, the odds of Amazon releasing any new Kindles this year is looking pretty low with the Scribe and entry-level model still both under a year old, and they usually stick with Paperwhite models for longer than 2 years.
Kobo already released one new device this year, the Kobo Elipsa 2E. It's pretty much exactly the same as the 1st gen model, except they added a warm frontlight, so it's more like an update than a new model.
I think Kobo should release a new entry-level ereader considering the current the model, the Kobo Nia, is essentially equivalent to models they were selling 7 years ago.
I think it's also possible that Kobo could release new versions of the Kobo Libra 2 and Kobo Sage that are made from recycled plastic. That seems to be their new thing with the "2E" version of the Elipsa and Clara.
Kobo tends to release new models a bit more frequently than Amazon so it wouldn't be surprising to see them replace the Sage and Libra 2 after two years. The first gen Libra was replaced after two years, but the Sage replaced the Forma after three years so it could go either way.
There's an outside chance that Kobo could release an ereader with a color E Ink screen. I think it would be a smart move. The latest Kaleido 3 color screens actually look pretty good. It's still a really niche market, though, so it might not make financial sense.
What do you think? What kind of new model would you like to see Kobo release?