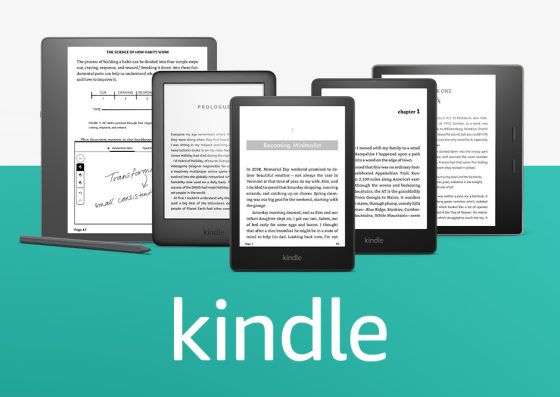 Today Amazon unveiled a bunch of new products at their annual hardware event, including several new Echo devices, some new security cameras, a new Fire TV stick, among other things, but there weren't any new Kindle products or services mentioned at all.
Amazon revealed the Kindle Scribe at last year's event so some people were hoping they'd continue the trend and announce another new Kindle this year, particularly a new Kindle Oasis, but that didn't happen.
I wasn't expecting any new Kindles to make an appearance today, but I thought there was an outside chance they'd show off an 8-inch Scribe Mini if they had one in the works, but I don't think the Kindle Scribe has been as popular as Amazon had hoped so they're probably not looking to release another version so soon.
The thing is Amazon almost never reveals new Kindles at their hardware events anyway, last year being the exception, so that doesn't necessarily mean anything.
They just released a new Fire HD 10 tablet today and they didn't mention it at the hardware event, so there's still an outside chance a new Kindle could get released later this year too. It's unlikely but not impossible. They've announced new Kindles in October before.
Amazon has released at least one new Kindle every year since 2009, except in 2020. History suggests a new Kindle will get released in 2023, but it's hard to see them replacing the entry-level model or Kindle Scribe after just one year, and the Kindle Paperwhite is only 2 years old, and they don't usually replace it that soon either. The Kindle Oasis is the one model due for an update, but at this point, after four years of no upgrades, it seems more likely it'll be discontinued when they sell off the remaining stock than updated to a new model. Hopefully they'll release something new with page buttons at some point, but it's not looking very likely this year.