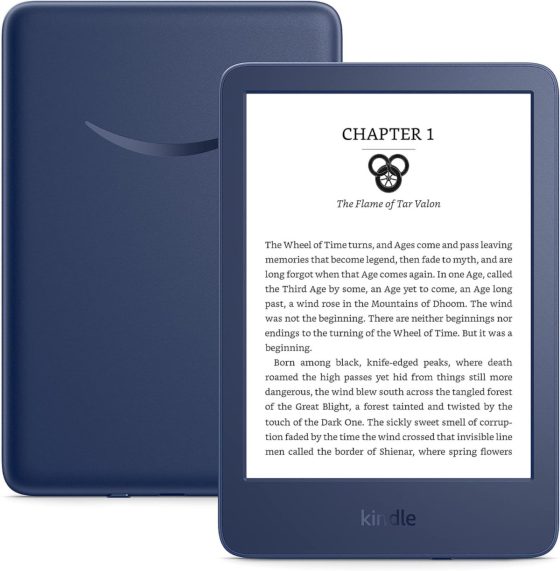 Amazon has released another software update for the current line of Kindles, as well the previous 10th generation models (the Paperwhite 4 and 2019 entry-level Kindle).
They just tacked on another .1 to the previous update from late August so it's probably just a minor update that fixes a bug or introduces a new mystery feature.
Amazon's software developers rarely ever add any details to their release notes anymore so every new software update is a mystery. It's time for another round of "What did they change?"
Maybe it has something to do with the recent rollout of KFX support for personal documents since there have been some reports of people encountering problems with that, but since the update isn't available for older models it's probably something else.
This update pretty much confirms they've drawn a new line in the sand regarding what models will be getting updates moving forward because the 7th-9th gen Kindles are still on the older 5.16.2.1.1 software and they aren't included in these updates for the second time in a row now.
The new software version for all 10th and 11th gen Kindles, including the Kindle Scribe, is 5.16.3.1. The last update was the first time they branched the update version from the earlier models, and that trend continues. I thought maybe the older models would get the 5.16.3 update eventually but that doesn't appear to be the case. Now they're only updating 10th and 11th gen Kindles.
Like always, you can do nothing and wait for the update to automatically download and install on your Kindle at some point in the future (usually while it's plugged in and charging), or you can download the update now from Amazon's Kindle Software Updates page and install in manually. Unless you're having a problem with your Kindle you're probably just better off waiting for it to update automatically.