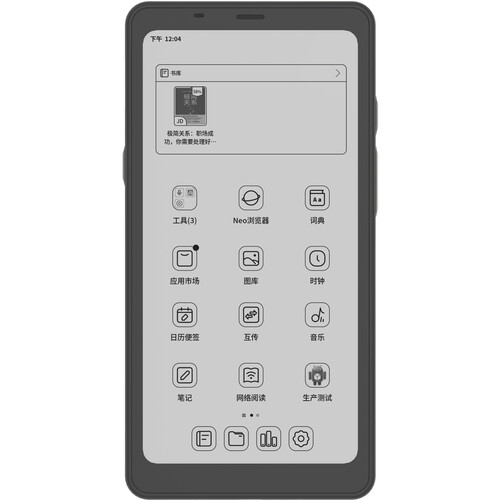 Last month Onyx released a phone-sized ereader called the Boox Palma, and I've been tempted to buy one but I just can't do it. There are a lot of things I like about the Palma but there's one thing I just can't get past and that's the high price.
The retail price of the Boox Palma is $279.99, so with taxes you're looking at a $300 purchase. And for some annoying reason Onyx still refuses to sell their smaller devices from their Amazon store, but at least it's being sold from B&H now so you don't have to order it from China and hope it arrives without a busted screen.
The thing is I just can't justify that high of a price for a mini ereader. The much-larger Kindle Scribe is selling for less than that right now while it's on sale, and it comes with a stylus and a Wacom touchscreen, unlike the Palma. Even Onyx's 6″ Poke5 ereader sells for $169 so why are they selling the 6.13″ Palma for over $100 more?
The Palma is an interesting device and I'd like to have one for reading on the go, but charging nearly $300 for it is just crazy talk.
Part of the problem is they over-specced it and added pointless features that nobody cares about like a rear camera, while not making it an actual phone that could be useful for other things than reading.
I don't need 6GB of RAM on a small, portable ereader, and could never use a quarter of the 128GB of storage space in an entire lifetime—it's supposed to be an ereader not a video player, and it has a microSD card slot anyway so why does it need so much storage space. I also don't have the slightest need for a camera on an E Ink device.
If they would've made it a functional phone then the price would make sense on some level. But charging $300 for a small-screen mini ereader with limited uses makes no sense at all.
Hopefully at some point Onyx will release a Boox Palma Lite with trimmed down hardware and a more reasonable price.