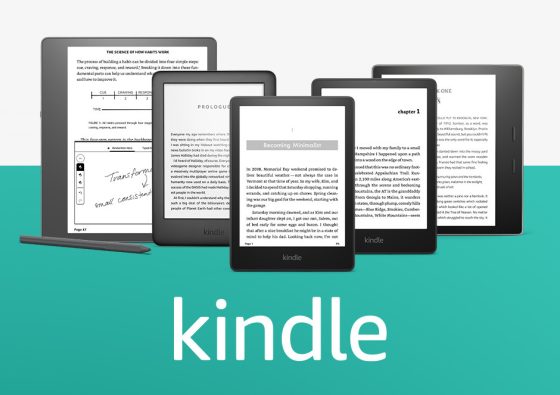 If you're a fan of Kindle ereaders, it's hard not to be disappointed with Amazon as this now looks like it's going to be the second calendar year in the past four years that Amazon hasn't released a new Kindle.
Up until 2020, Amazon released at least one new Kindle every year going all the way back to 2009 when the second generation Kindle was released.
Now it looks like 2023 is going to be the second year with no new Kindles released, and that's not a good sign for the future of Kindle ereaders moving forward.
A lot of people were hoping for a new Kindle Oasis this year, but after four years without any upgrades it looks like the Kindle Oasis 3 is going to be the last of its kind. Hopefully it doesn't mark the end of "premium" Kindles altogether, but looking across Amazon's various product lines they clearly have a preference for selling cheap products over nicer products so that may very well be the case.
Some people are going to say that Amazon could still release a new Kindle before the end of the year, but if you look back at the history of new Kindle releases there's very little chance of that happening at this point in the year.
Amazon has never released a new Kindle in December, and when they do release a new model they usually accept pre-orders for a few weeks leading up to release day, so unless they announce a new Kindle by the end of the month there's zero chance of a new Kindle getting released before the end of the year.
Last year they released the Kindle Scribe at the end of November, but they announced it back in September and accepted pre-orders up until then.
If they were going to release a new Kindle in 2023, they would've announced it by now.
It's interesting because other ereader companies like Onyx and PocketBook have released a bunch of new models this year, at least a half dozen each, including new models with color E Ink screens. Kobo has only released one new model, though, and it was just minor upgrade to add a warm frontlight to the Kobo Elipsa, so they're trending in the same direction as Amazon, which isn't surprising considering Kobo has a tendency to release new models at the exact same time Amazon releases new Kindles to get more exposure.
I'm a big fan of the Kindle Scribe and was glad to see Amazon finally release a large-screen Kindle last year, but a 10-inch notetaking device isn't going to appeal to as many people as a regular Kindle.
Now people basically have to choose between a cheap entry-level Kindle that's really basic or a nice but not super nice Kindle Paperwhite from 2021 if they want a new Kindle ereader. The Kindle Scribe isn't going to appeal to causal readers, and the Kindle Oasis has an outdated screen and an old school USB port, with less storage space than the entry-level Kindle, and yet it still costs almost as much as the Kindle Scribe—it makes no sense.
The Kindle lineup could've really benefited from a new premium-level Kindle in 2023 to replace the Oasis, but now we'll have to wait and hope for something new to come out in 2024.