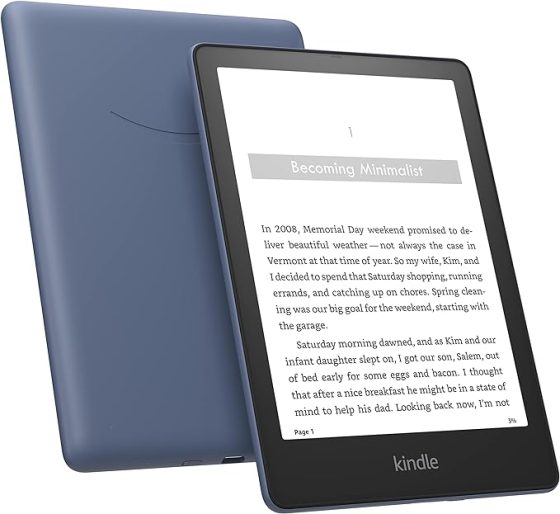 There's another new software update available for all 10th and 11th generation Kindles, including the Kindle Scribe, the Kindle Paperwhite 4 and 5, the Kindle Oasis 3, and the last two entry-level Kindles from 2022 and 2019.
Amazon just released an update earlier this month that didn't really seem to change anything. Releasing two sets of firmware updates in one month is rather unusual when it comes to Kindles.
But they did something with this update that they haven't done in a long time. The developers actually updated the release notes to say what changed, and the date is actually correct this time too!
Admittedly, not much has changed with this update unless they didn't mention everything but at least there's something. Here's the release notes:
Version 5.16.4 – October 2023

Here's what's new:

Goodreads: Streamlined experience to track reading progress.

Performance improvements, bug fixes, and other general enhancements.
There's not a lot to get excited about there, but if you like using Goodreads on your Kindle then this update might be worth checking out. I never use Goodreads so I wouldn't notice the changes if I saw them. Feel free to leave a comment if you want to explain what changes were made, and if it's actually an improvement that's worthy of its own software update or not.
The way Kindle updates work is you can do nothing and the update will automatically download and install at some point in the near future, although it can sometimes take several weeks, and obviously you need to have WiFi connected for that to happen.
You can also download the update from Amazon's Kindle Software Updates page and install in manually whenever you'd like. They have a link to the instructions on that page. Just make sure to download the proper update for you specific model; the wrong update cannot be installed anyway so it's not easy to mess up.