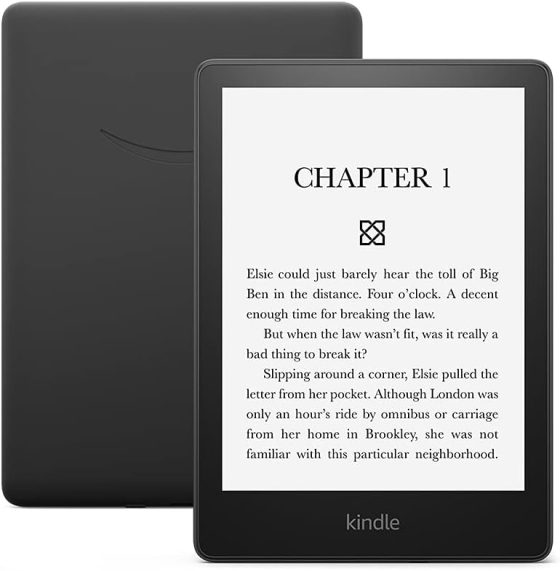 A new software jailbreak called LanguageBreak has been released for Kindle ereaders, and it's supposed to work on all Kindles, including the Kindle Scribe (which previous methods didn't work on), as long as the software version is 5.16.2.1.1 or older.
Amazon just released a new software update for 10th and 11th generation Kindles last week, version 5.16.4, and they released the 5.16.3 update in August, so if your Kindle hasn't been updated since then this new jailbreak method should work.
Amazon stopped updating older Kindles at 5.16.2.1.1, from the Kindle Paperwhite 3 up through the Kindle Oasis 2, so any Kindle prior to the 10th generation Paperwhite (also known as the Paperwhite 4), should be able to be jailbroken without having to worry about the software being updated (but now that this jailbreak has been released, they'll probably update the older models again to close the loophole at some point).
If you have a Kindle that you want to jailbreak, just head over to the LanguageBreak page at GitHub for the installation instructions and the downloads. There's also a thread at MobileRead with an ongoing discussion and help for those that encounter any problems installing the jailbreak.
It's still in the early stages of release so there may be some bugs that need to be worked out for certain models.
It's always surprising to me how many people are interested in jailbreaking their Kindles. It seems like a lot of work to go through, with a number of potential things to go wrong along the way, and then there's always the possibility of future updates removing jailbreak, but if you like being able to add some additional functionality to your Kindle jailbreaking is a good way to do so.
One of the biggest benefits you hear people talking about is the ability to install KOReader, an alternate reading app that supports EPUBs and other formats, with some added features for PDFs as well.
Sure, you could just buy an Onyx Boox, a PocketBook, or other brand that supports installing KOReader without a convoluted jailbreaking process, but what's the fun in that?
Every time a new jailbreak gets released, I'm tempted to give it a go on one of my older Kindles that I no longer use anymore, but then I can never figure out a good enough reason to do so.
Do you plan to jailbreak your Kindle using this new method? If so, what will you do with it?